You can use BitLocker to encrypt a VHD or VHDX (Virtual Hard Disk) file mounted as a drive. In this post, we will show you how to create a portable BitLocker encrypted container file using a mounted VHD or VHDX file in Windows 11/10.
How to BitLocker Encrypt a VHD or VHDX Container file
Launch File Explorer, right-click the fixed data drive (eg. E: ) for the mounted VHD or VHDX file, and click Turn on BitLocker.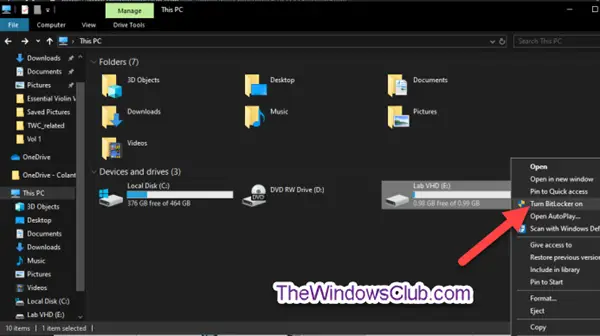 Select Use a password to unlock the drive. Enter the password you want to use to unlock the drive with and click Next.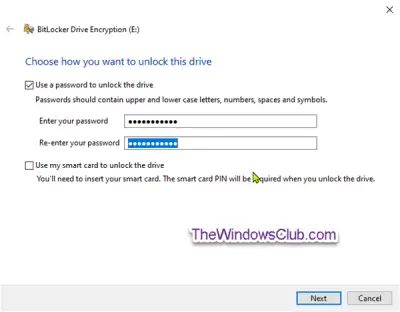 Select how you want to back up your BitLocker recovery key for this drive, and click Next.
The options are:
Save to your Microsoft account
Save to a USB
Save to a file
Print the recovery key.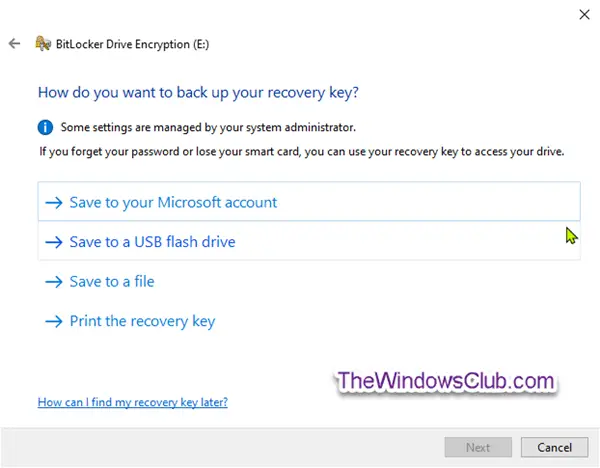 The Microsoft account option is only available when you are signed in to Windows with a Microsoft account. It will save the BitLocker recovery key to your OneDrive account online.
Select the radio button for how much of your drive to encrypt. The Encrypt entire drive option is recommended. Click Next.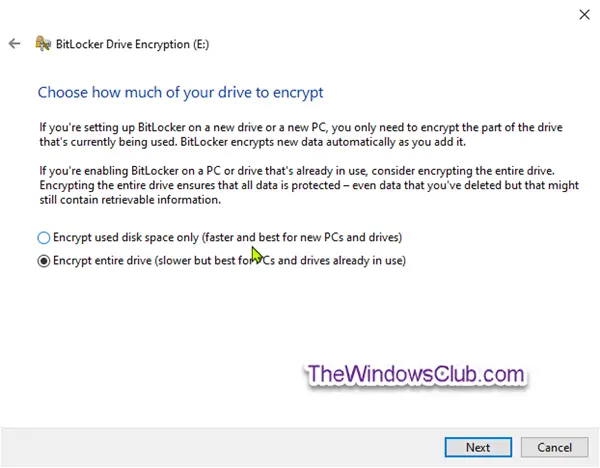 Select the radio button for which encryption mode New encryption mode (XTS-AES 128-bit) or Compatible mode (AES-CBC 128-bit) to use for the VHD or VHDX drive, and click Next.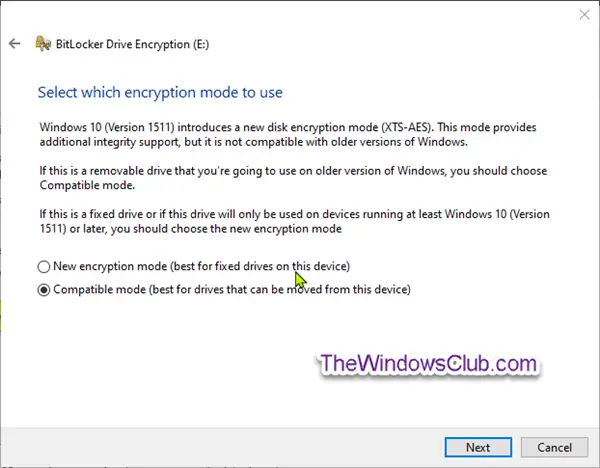 Click Start encrypting when ready.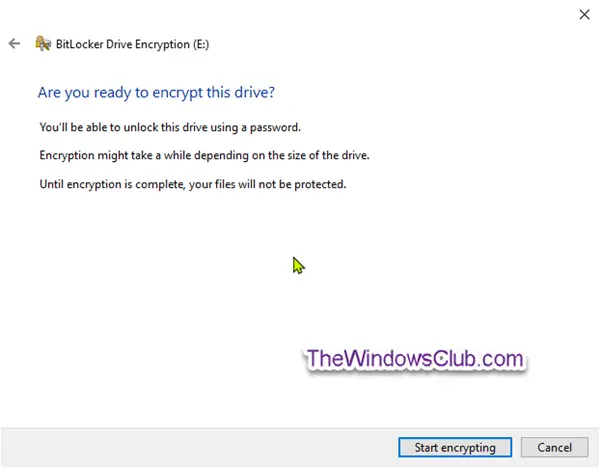 The VHDX container file will now start encrypting.
When encryption has completed, you'll get a prompt. Click on Close.


That's it, folks!
Hope this post on how to encrypt a VHD or VHDX container file was easy to understand.