Whether you're a tech junkie or a marketing guru, you could have the chance to be the Microsoft rockstar of your campus. The Microsoft Student Partners Program is for those who are passionate about Microsoft technologies and aren't shy about sharing your enthusiasm for the latest Microsoft products.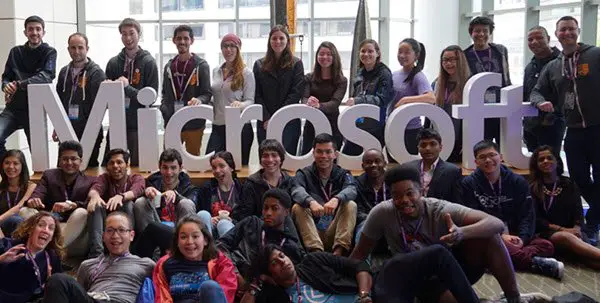 UPDATE: Microsoft Learn Student Ambassador Program has replaced the Microsoft Student Partner Program.
Microsoft Student Partner Program
The Microsoft Student Partner Program recognizes top young minds from around the world that are passionate about technology.
As an MSP, you will get a host of benefits, which include:
Welcome letter
Exclusive MSP events conducted by Microsoft
MSDN subscription after completion of probation period
Rewards & Recognition for top performers
Networking opportunities
Technical training & resources
Specific Microsoft events
Interactions with MVPs & Microsoft Employees
Internship & Recruitment announcements for top-performers.
To consider applying for the MSP Program, you must be over 17 years of age and be studying a full-time course at an officially recognized University/College.
You can visit the Microsoft Student Partner website and select your country from the drop-down menu and get the required information. You could click here to apply.
Go here if you want to find out how to become a Microsoft MVP or MCC . Go here to learn more about the Microsoft Student Associate Program.