Want to view the background of the homepage or a new tab in Google Chrome as an animation? Look no further! This tutorial will help you to animate the background of the homepage in Chrome.
You can change the background image of the new tab in Chrome, but it only supports JPEG and PNG images for that. You can't import animated GIFs or even static GIF files in it. Hence, to change the background of the homepage to an animated GIF, you will have to try a trick. Let's check out what is that trick and what are the steps to animate the homepage background in Chrome.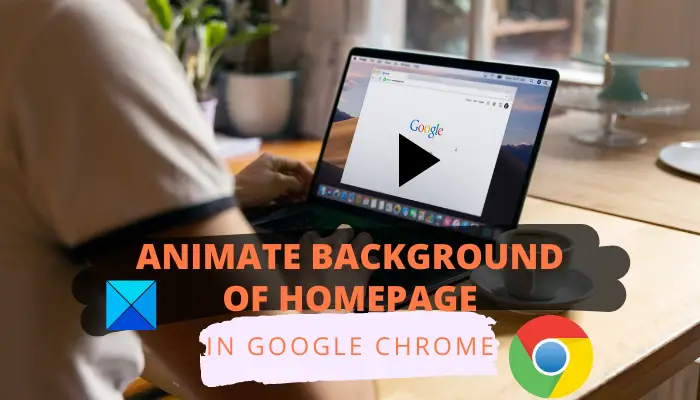 How to animate Background of Homepage in Chrome
To open a new tab with animation showing in the background in your Google Chrome browser, you need to follow the below steps:
Download an animated GIF.
Rename the file extension.
Launch Google Chrome.
Open a new tab.
Customize the page.
Let's discuss these steps in detail!
First and foremost, you need to have the animated GIF file that you want to set as the background of the homepage in the Chrome browser. You can download one from online sources or create one yourself using free GIF maker software. You can also convert a video file to a GIF to use as the background of the homepage in Chrome.
After downloading or creating the animated GIF file, go to its folder location in the File Explorer. You now have the rename its file extension. For that, go to the View tab in the File Explorer and tick the File name extensions option. Rename the file extension by adding .png in place of .gif in the filename and then press Enter. Confirm the GIF file renaming process in the next prompt. The animated GIF file will be changed to PNG now.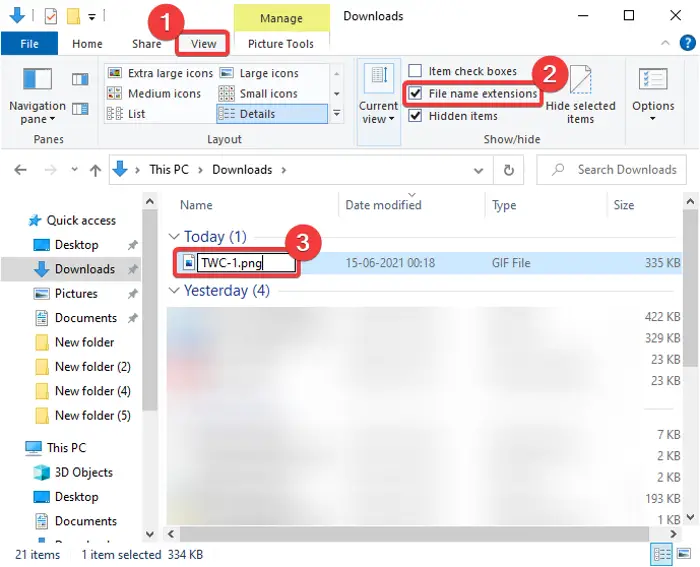 Now, you have to tweak some customization settings in Chrome. Simply launch the Chrome browser and add a new tab to it.
At the bottom-right of the tab, you will see an option called Customize this page as shown in the below screenshot. Simply press this button.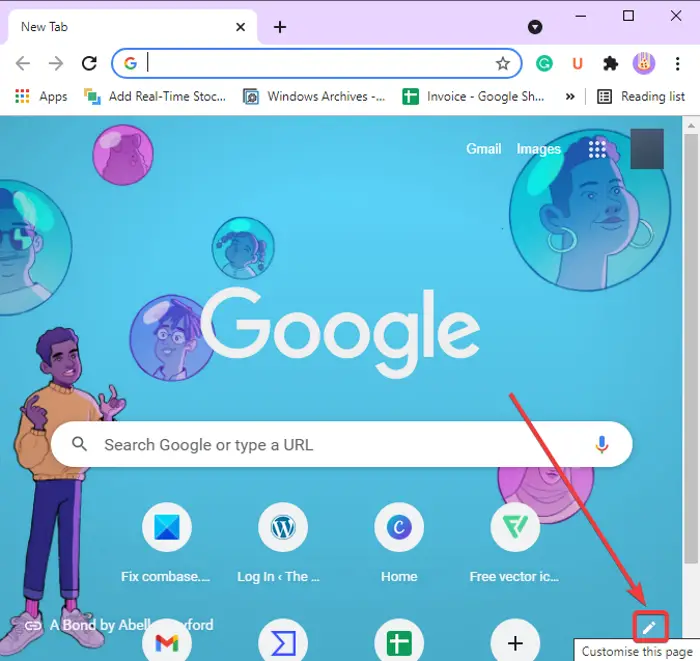 You will now see a page to configure settings for the homepage background and theme.
From here, go to the Background tab and click on the Upload from device option.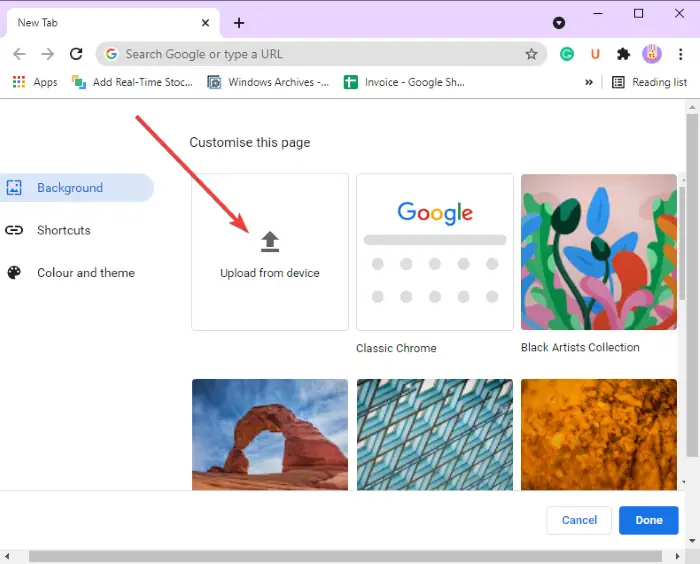 Next, browse the animated gif file that you just renamed as a png file. Simply import it by clicking on the Open button.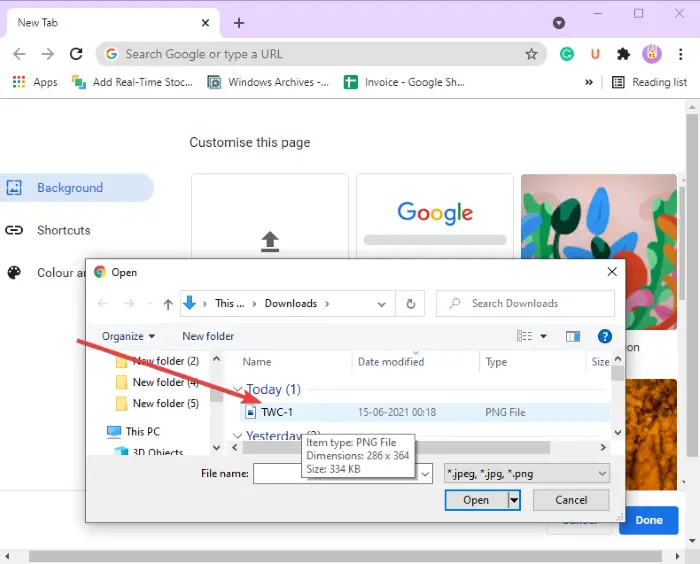 Now, whenever you will open a new tab in Google Chrome, you will see the background as an animation.
That's all you require to animate the background of the homepage in Google Chrome.
Now read: How to change the Google background image in Chrome.