When you launch the Chrome browser, it opens with a simple and plain Google Search page. The curved rectangular tabs when added, tend to render the browser a stylish look but still, the background appears quite dull. You can give it a new look and feel by changing the Google background. Here's how you can do it!
Change Google background with vibrant themes
Adding a vibrant Chrome theme is one way via which you can spice up things and make the dull background appear more lively. Changing the background not only changes the current tab background, but the overall colors of all opened tabs, bookmarks bar, and more.
Launch the Chrome browser.
Select Customize and control Google Chrome (visible as 3 vertical dots).
Choose Settings.
Go to the Appearance section under Settings.
Expand Themes to go to Chrome Web Store.
Select a theme and add it to the browser.
If you like the change, you can continue with it else, use the 'Undo' button to revert to the original setup. That's because, some users may like the image, but not the corresponding changes it makes to your tabs or the colors it adds throughout the browser.
Launch Google Chrome browser.
Go to 'Customize and control Google Chrome' menu (visible as 3 vertical dots) in the upper-right corner.
Click the menu and select 'Settings' from the list of options displayed.
Next, scroll down to the 'Appearance' section under 'Settings' and in the right pane, switch to 'Themes'.
Expand 'Themes' to go to the Chrome Web Store.
Select a theme published by Chrome. After you select a theme, make sure to check out its preview images and reviews.
Hit the 'Add to Chrome' button.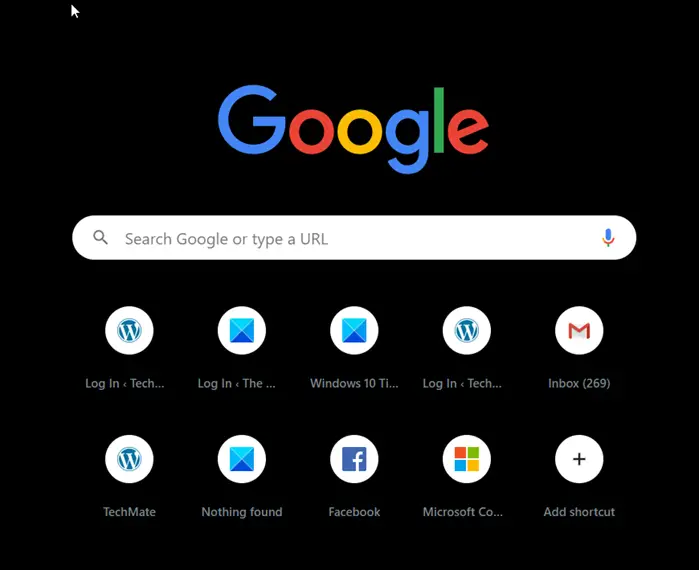 That's it! Your Google Background will be changed instantly.
At any point, if you feel like choosing another theme from the store or reverting to the earlier setup, simply hit the 'Undo' button that's visible below the address bar of the browser.
You can also animate the Background of your Homepage in Chrome.
Now read: 10 best Themes for Google Chrome browser.