Have you ever considered adding a color frame to your pictures in order to make them more appealing for print? This is possible via the many image editing tools out there, but it can also be done via Microsoft Word if you know what you're doing.
How to put a border around an image
What were going to do here, is use the page border feature in Word since it will allow you to create a frame that best fits your photo. If you've had experience with using page borders before, then chances are you might already know of what to do.
For those who are still in the dark, then we urge all of you to continue reading in order to learn more.
Open a Word document
Add a picture the document
Resize the image
Add a border
Change the color of the frame
Let us talk about this in more detail, shall we? Good.
1] Open a Word document
Before getting started, you must first open a document in Microsoft Word. You either begin by opening the document via Microsoft Word or open it directly from the file saved on your computer. Whichever option you choose, it doesn't matter just as long as the document is up and ready for editing.
If you do not have a Word file saved, then create a new one by clicking on Blank Document, or CTRL + N.
2] Add a picture the document
You will now want to go ahead and add a picture to your document. You can do this by clicking on the Insert tab located on the Ribbon, and from there, select Pictures to add a photo from your hard drive, or Online to download and insert one from the web.
3] Resize the image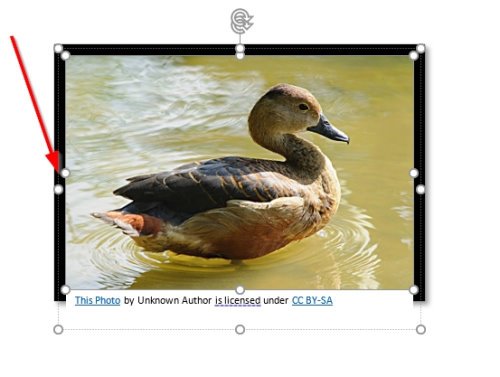 You may want to resize the image, and thankfully, this is super easy to get done. Just drag the lines around the photo to the desired spot to make the image smaller.
Read: Microsoft Word tutorial for beginners.
4] Add a border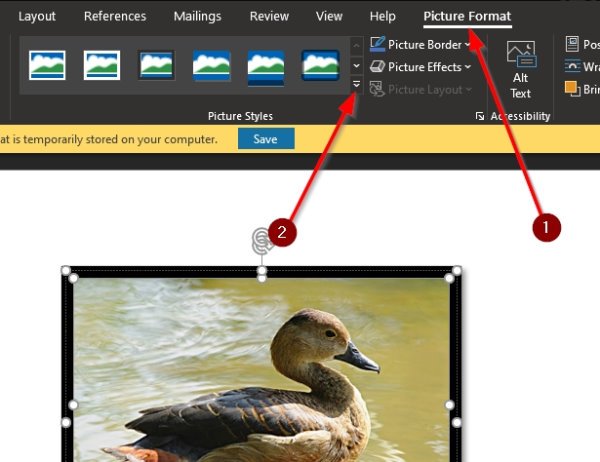 When it comes down to adding a frame or border to the image, make sure the Picture Format tab is selected. When that is done, go to Picture Styles on the Ribbon then click on any of the icons there to install a frame.
Read: How to download Page Borders for Microsoft Word free.
5] Change the color of the frame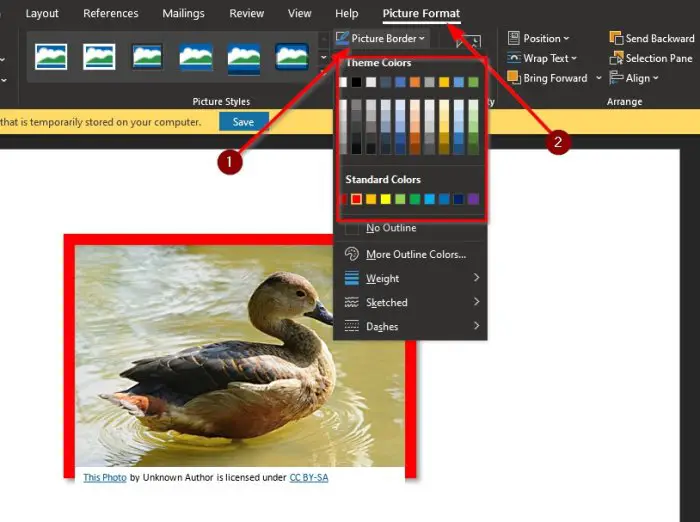 Yes, it is possible to change the color of the frame instead of having to stick with the default option. We can do this by clicking on Picture Format, then select Picture Border, then from there, select a color from the many options available to you.
The changes should happen in real-time, so you will have an idea of what things will look like before you complete the task.
Now read: How to convert Table to Text and Text to Table in Word.