Sometimes, we want to anonymously chat with other Discord users. Discord is aware of this "want" of ours and has given us the option to hide our username and make it invisible. In this post, we will see how you can get an invisible Discord name and avatar.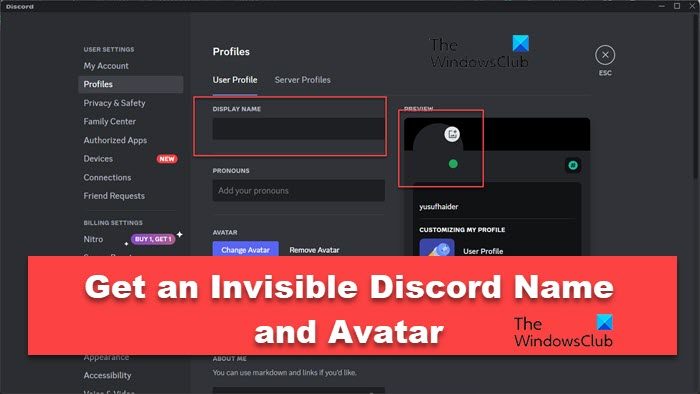 How to get an invisible Discord Name and Avatar
In this post, we will see how to get an invisible Discord Name and Avatar. Let us talk about them in detail.
How to set an invisible username and avatar in Discord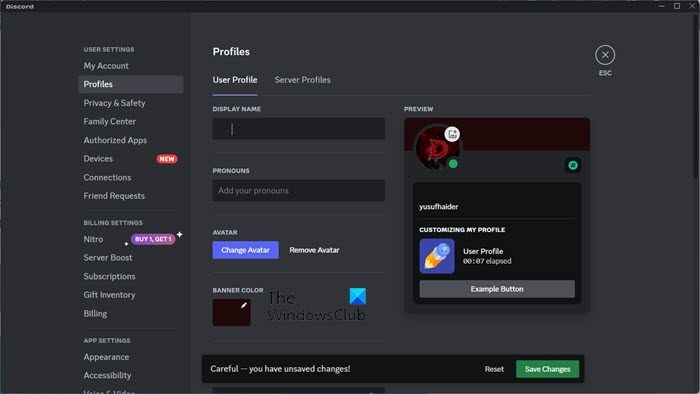 Follow the steps given below to use an invisible username on Discord.
Open Discord Desktop or the official website
Click on the cog icon to open User Settings.
Now, make sure that you are on the My Account tab
Click on the Edit icon in the Display Name section.
Copy the content between square braces [᲼᲼] and paste it into the field.
Finally, save your settings. Since Discord is unable to process the information, it will look invisible in the field as well as to other users.
You may see some blogs that use "˞˞˞˞˞˞˞˞˞˞˞˞˞˞˞˞˞˞˞˞ " (tilde) character to make the username invisible, but it's outdated and won't work now.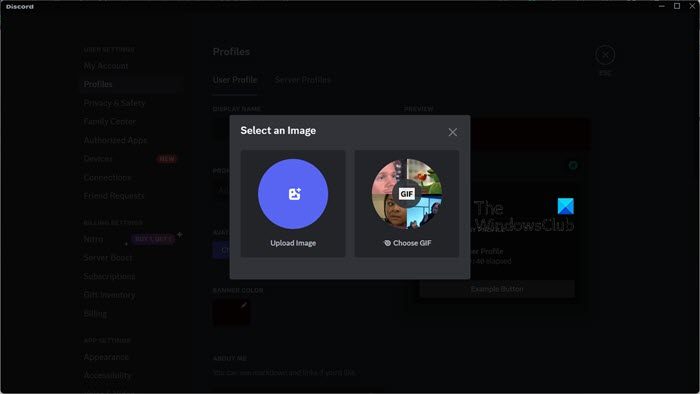 Similarly, to make the Avatar invisible, just download an invisible background from the Internet, go to the account section, click on Edit User Profile, and now go to your profile and click on it. Click on Upload Image, go to the location where you have downloaded the image, and upload it. Hopefully, this will do the job for you.
How to set an invisible avatar in Discord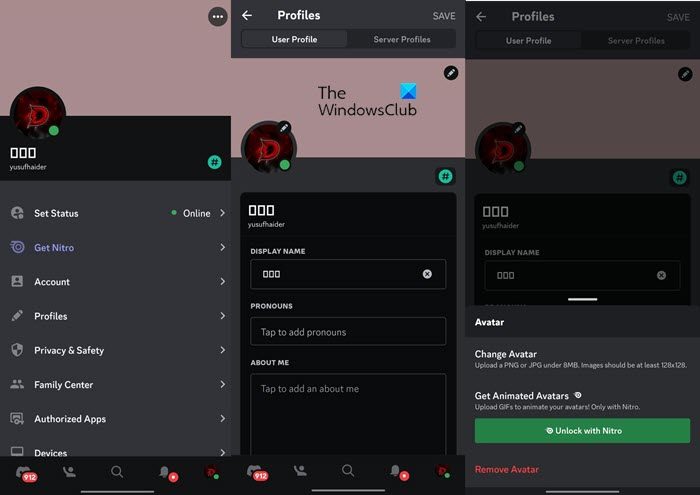 Unfortunately, you can not set an invisible username on Discord mobile, but you sure can set an invisible avatar. To do the same, click on your profile icon, when the profile page appears click on the profile icon again, and click on Change Avatar. Finally, upload the transparent image that you need to download from the Internet.
That's it!
Read: How to create a Chat Server on Discord and Invite friends?
How do I make my Discord name and profile picture invisible?
There is a special character that you can enter in the display name field. Discord won't be able to render it and your username will be hidden. To make your profile picture invisible, just upload an invisible image.
Also Read: How to add BOTS to Discord server on Mobile or PC?
How do you get invisible avatar on Discord?
There is no invisible avatar, you need to download a transparent image from the Internet and upload it as an avatar. If you want to go anonymous, you can also upload a solid block as that too will do your job.
Read: How to Stop Discord from launching at Startup in Windows.