Anything you register for, be it an online forum, shopping website or some sort of services and application downloads — requires you to provide a valid email address in order to access the product. While this is essential from the Site's point of view, the practice exposes you to the risk of getting your email address abused by spammers.
An alternative way of sharing and managing email addressing can provide relief and help you get over sign up hurdle. That's where temporary disposable email IDs are so popular and find their potent use. Each service supplies you with a temporary address capable of being dished out after some time. The bulk of them differ only in features and simple utilities that sets one apart from another.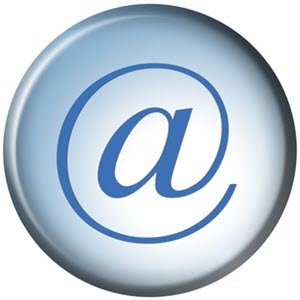 The disposable email ID's have a short life period and expire thereafter but they serve the purpose they are designed for well. For instance, they allow you to register at any website and later on, find your actual email Inbox uncluttered since all the junk emails are ported to a different server, provided by the disposable email ID provider. Your inbox folder is never messed up with all spam email newsletters!
You can create "disposable" email addresses to use whenever you don't want to share your real email ID and risk getting "offers" in your mailbox forever.
Free Temporary Disposable Email ID providers
1] Mailnator : The service is very effective in curbing spammy mails and email harvesters. It adopts "set and forget" policy as all the user has to do is head to the website and enter a name before clicking on "Check" button. Following that, you will receive your very own periodic email address. Once you get, you will be able to receive and read email at that email Inbox right away.
2] YOPMail : The service is just same as Mailinator so, no sign up required. The YOPMail UI is simple and not much clutter. just visit YOPMail website and enter a name in the empty box. Your email ID will be generated along with @yopmail.com extension and last for eight (8) days. After that, it will be deleted automatically and permanently. Supports multiple domains and integrates well with Firefox, Internet Explorer and Opera.
3] Guerrilla Mail : Simply get a random address by visiting GuerrillaMail and start composing and sending mails. All incoming email are kept for 1 hour and all addresses work all the time.
4] MailDrop : Enjoys the benefit of being the most trustworthy temporary disposable email ID creator. Visit the MailDrop website and enter your username to check emails. No need to signup or enter a password for using the service. A noteworthy feature, you can use @maildrop.cc email ID for as many days as you want and keep multiple email addresses with @maildrop.cc extension. The spam protection is better than any other websites at MailDrop.
5] deadaddress.com : This service, like others does not need any email address from you. Simply check the box to "Check to enable button", enter the correct Captcha code and hit on the "Create Email Address" button. Once you are done with the service, delete that address by just clicking on the given link.
6] MintEmail : A no-click disposable email system that can be accessed by simply visiting the site and get assigned a temporary email address. Use this temporary address on a website that requires email verification. When the email is received it will pop up instantly in this box. Once your email is received, the title bar will be updated. The service provides temporary email addresses that last for 3 hours. All incoming emails that arrive during this time-frame are automatically displayed on your personalized homepage.
7] Yahoo : Lets you save your primary email address for people you know and trust, and give the disposable ones to the unknowns like online vendors, mailing lists, and other Internet services. Log in to your Yahoo account >Select More Options from the Options menu> Select Disposable Email Addresses option. Next, Click the Add Address button at the top of the page> Enter a base name of your choice and hit the Next button. If the name is available, next window prompts you to create your first disposable address. Type a keyword to use with your base name. Use a word that makes sense to you and make sure not to use spaces or symbols. Click the Save button to finish the setup process. You will find a new disposable address displayed on the options page.
8] 10 minute mail : 10 Minute Mail offers free email addresses that last for a very short duration – only 10 minutes — perfect for forums and signing up for websites sites that you think will sell your email address.
9] Spambox : All the mails directed to this e-mail will be transparently forwarded to your real e-mail. SpamBox gives you a temporary email address in the format e.g. username@spambox.us and also allows users to set the expire period of your inbox.
10] ThrowAwayMail.com : Generates e-mail addresses that can immediately receive e-mail. Important to note here, when you restart your browser or your computer, the generated e-mail address will be gone and a new e-mail address will be generated upon visiting this website.
Now read: How to send an untraceable anonymous email for free.
Do share if you have any favorites.