OneDrive error 0x8004de34 occurs when a user tries to sign in to his OneDrive account on OneDrive for business but the application fails to recognize the Microsoft account. If you encounter this error code, here's how to fix it.
Fix OneDrive error code 0x8004de34
Before you begin, you need to verify the Microsoft account username or email ID. If it is correct, the problem could be caused by improper syncing of OneDrive with your Microsoft account or incorrect installation of the OneDrive application.
In the case of OneDrive for Business, the error could be caused by preventive group policy. If you encounter the OneDrive error 0x8004de3 on your system, try the following troubleshooting sequentially:
Unlink your PC from the OneDrive account and try signing in again
Re-install the OneDrive client
1] Unlink your PC from the OneDrive account and try signing in again
This fix has worked for many users. You can try unlinking your PC from the OneDrive account and try signing in again. The procedure to do so is as follows:
Click on the small upward pointing arrow on the Taskbar. It will display the hidden icons, one of which would be for OneDrive. In some cases, the OneDrive icon, represented by a cloud-like symbol may be on the Taskbar directly and not hidden.
Right-click on the OneDrive icon and select Settings. This will open the OneDrive settings window.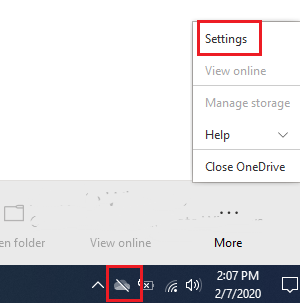 In the Accounts tab, click on Unlink this PC.

Select Unlink account on the confirmation window.
Doing so will automatically redirect you to the OneDrive sign-in page. Enter your Microsoft email ID and other details on this page to sign-in to OneDrive and it should work.
Read: OneDrive couldn't be installed, Error Code 0x80040c97.
2] Re-install the OneDrive client
Missing or corrupt files in the OneDrive client could be one of the causes for OneDrive error 0x8004de34. In such a case, you could consider re-installing the OneDrive client.
Press Win+R to open the Run window and type the command appwiz.cpl. Hit Enter to open the Programs & Features menu.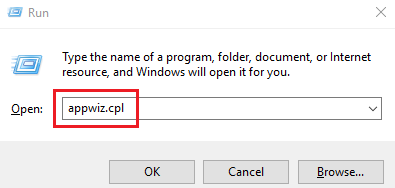 Right-click on Microsoft OneDrive and select Uninstall. Hit Yes for the confirmation message.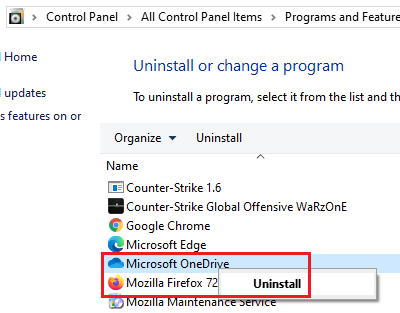 Restart your computer one OneDrive has been uninstalled.
Now, you can download and re-install the Microsoft OneDrive client.
I hope it helps!
Related: Sorry, there is a problem with the OneDrive servers (0x8004def5)
PS: Here's how to fix OneDrive Error Codes 1, 2, 6, 36, 0x8001007, 0x8004de40, 0x8004de85 or 0x8004de8a, 0x8004def0, 0x8004def7, 0x8004de90, 0x80070005, etc.