Finger-pinch zoom is a very important feature on Surface laptops because many of them can act as a tablet. Therefore, when they are being used as such, the finger-pinch zoom function comes in handy for ease of use. Now, according to some users, the finger-pinch zoom feature is no longer working on their Windows 10 PC or their Microsoft Surface device, so one has to wonder what is the cause, and can it be fixed once and for all. Well, from what we have gathered so far, the issue is fixable in just a few steps.
Bear in mind that folks can zoom with the trackpad, so if for the time being, you do not have the time to follow the steps below, then use your trackpad. It's not as intuitive when compared to the touchscreen, but it's the only viable alternative right now.
Finger-pinch to zoom not working on Windows 10
If zooming in with your finger on a Surface computer is super important to you, then keep reading to learn how to fix it when its no longer working. In such a case, you have two options:
Update Touch Screen Driver
Force Shutdown Surface.
Before you begin, make sure that you have installed the latest Windows 10 Updates and your Surface has all the latest firmware installed.
1] Update Touch Screen Driver
OK, so the first thing we need to do here, is to navigate to the Human Interface Devices, or HID for short. To get there, one will need to fire up the Device Manager by right-clicking on the Start button, then select Device Manager from the list. Alternatively, you could click on the search button, then type Device Manager.
On a Windows 10 laptop, expand HID, and right-click on HID-compliant touch screen and then select the option that says Uninstall device.
On a Surface device, expand HID, and right-click on Intel Precise Touch Driver, then select the option that says Uninstall device.
If you see both these entries, then uninstall both.
If you see a prompt that says "Delete the driver software for this device", please leave it unchecked, and restart your computer.
Once the system is up and running again, the driver will reinstall and the finger-pinch zoom function should now be working just fine. If that's not the case, then do the following
2] Force Shutdown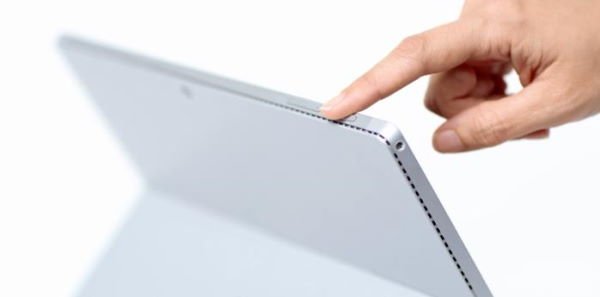 When you perform a force shutdown, its similar to removing the battery of a laptop computer. It's one of the best ways to solve many problems because it clears the cache, memory, and resets the Surface or the Windows 10 laptop hardware. So, let's look into how we can do this.
You will need to press the power button for 10 seconds, and then let go. The system should turn off right away. From there, wait for 10 seconds and then press the power button again to restart.
Now check if the finger-pinch zoom is working properly.
Performing one or both actions of these tips should get things up and running again, at least from our perspective.
It worked for us, so we hope it also does wonders for you.