In this article, I am going to show you a tutorial on how to extract media files from PowerPoint Presentations. If you have used objects or media files like an audio piece, a video clip, or pictures in a PowerPoint presentation, you can easily extract them without even opening the file. You don't have to use external software or an additional extension to do that. There is a simple trick that you need to try in order to do that. Let's check out the detailed procedure to extract objects or multi-media files from Powerpoint presentations.
Extract Image, Video and Audio files from PowerPoint
You can follow these simple steps to extract objects including media files from a PowerPoint presentation:
Make a copy of your PowerPoint presentation file.
Rename the file extension.
Open the Media folder containing all the media files from a PPTX file.
Let's discuss these steps in detail.
Firstly, go to the PowerPoint presentation from which you want to extract media files. Now, make a copy of the PPTX presentation in the same or any other folder so that you don't lose the file later in any unforeseen scenario.
After making a copy of the PowerPoint presentation, go to its folder and then navigate to the View tab in File Explorer. From the View tab, tick the checkbox called File name extensions. You will then be able to view the file extension along with the names of files.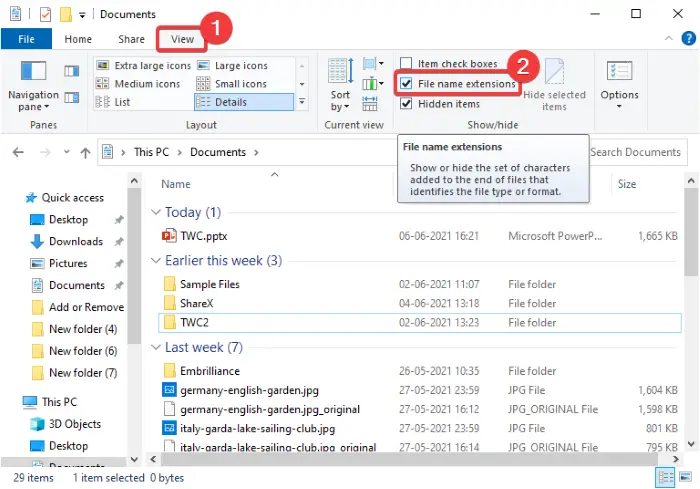 Now, select the PowerPoint presentation and then click on the Rename option. You will now have to replace the .pptx file extension with the .zip extension. Type .zip in place of .pptx and press Enter button. You will then get a warning prompt message.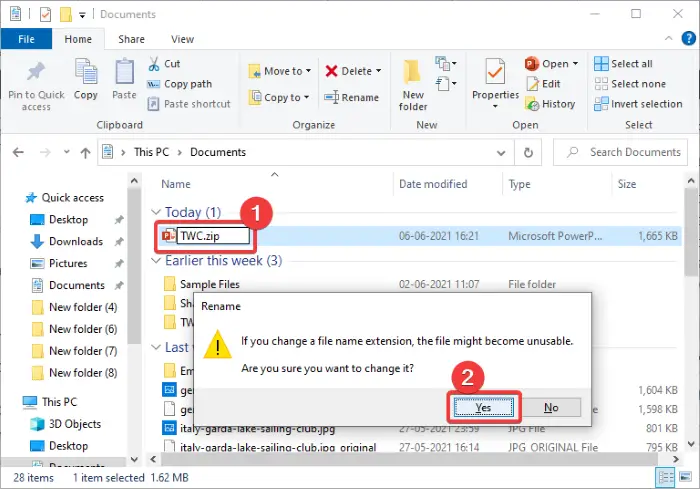 Select Yes in this prompt and you will see a ZIP folder in place of the PowerPoint presentation. Next, you have to extract this ZIP folder using Windows built-in compress tools or Unzipper freeware, whatever you prefer.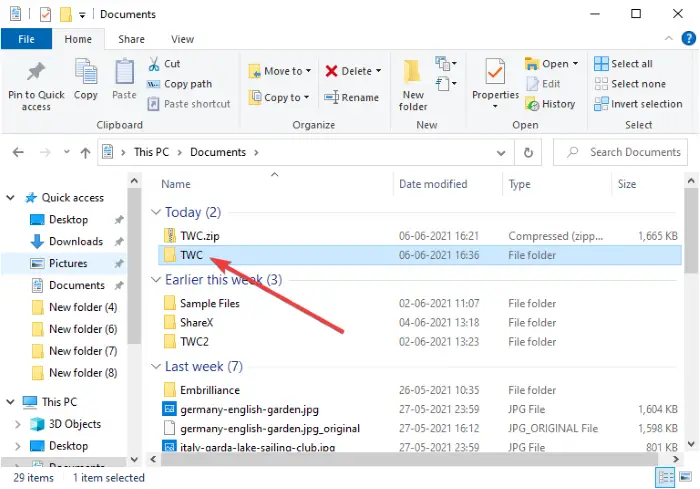 In the extracted folder, open the folder name ppt. In this folder, you will see a sub-folder name Media. Open this folder and there you will get all the media files including images, sound files, and video files that were present in the source PowerPoint presentation. You can move this folder or files to the location you prefer.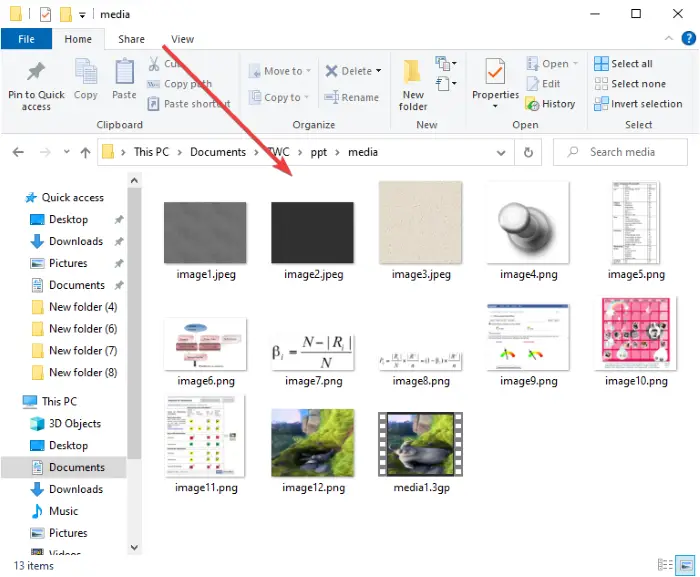 Please note that this method only works with the PPTX file extension. I tried it with a PowerPoint presentation with the PPT file extension, but it didn't work.
Hope this method helps you extract media objects/ files from a PowerPoint presentation without using any external utility.
Related reads: