Windows provides a nice tool for viewing event logs of our Windows operating system. This tool called as Event Viewer.  However, it does not provide certain features like searching and auto-show up of new events etc. Technet blogger Sateesh has developed an application called Enhanced Event Viewer that enhances this function and makes event log browsing faster and much easier.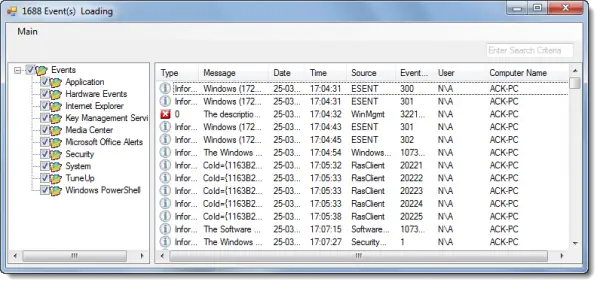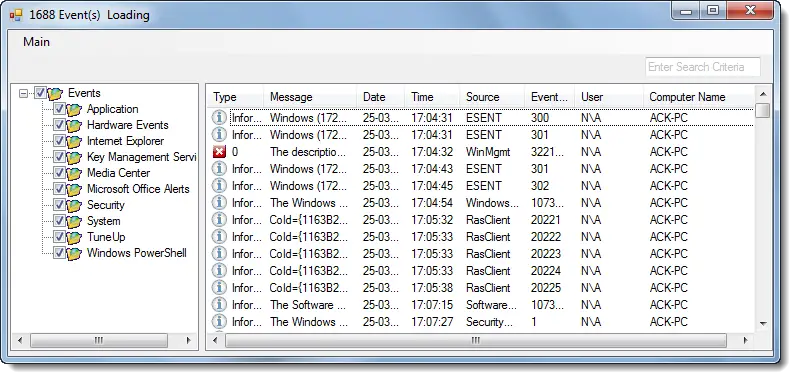 Enhanced Event Viewer for Windows
Features provided by this Viewer:
Easy to navigate among the Logs.
Easy to filter events.
Easy to do Search.
Click away to access it.
Connect to remote machine's Event Log.
Listener to show new event entry automatically.
Better User Experience and a lot more.
Want to check it out? Head over to Technet Blogs.
Related reads that are sure to interest you: