TFTP or Trivial File Transfer Protocol allows you transfer files to or from a remote PC. TFTP is disabled by default in Windows 10/8/7, but if you need this function, you can easily enable TFTP.
TFTP transfers files to and from a remote computer, typically a computer running UNIX, that is running the Trivial File Transfer Protocol (TFTP) service or daemon. TFTP is typically used by embedded devices or systems that retrieve firmware, configuration information, or a system image during the boot process from a TFTP server, says TechNet.
Enable TFTP client in Windows 10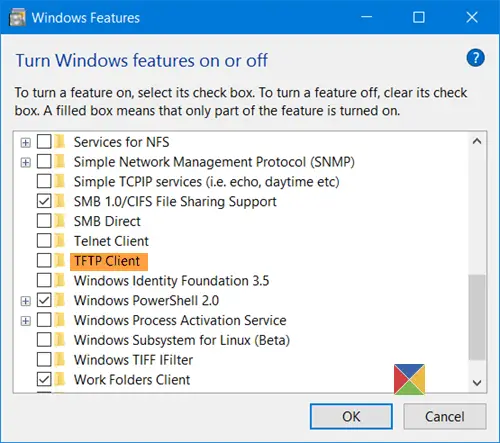 To enable TFTP client in Windows 10, from the WinX Menu, open Control Panel and click on the Programs & Features applet.
In the left side you will see Turn Windows features On or Off. Click on it to open the Windows Features panel.
Scroll down till you see TFTP Client.
Check the box and click on OK.
Windows will start installing and activating the feature. It will take less than a minute.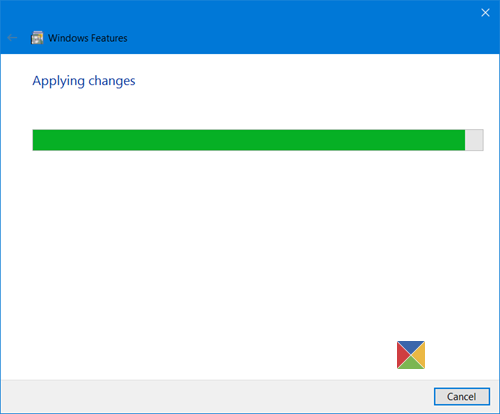 Once the process is completed, you will be informed about it, and you will then be able to us TFTP.
TFTP is not considered secure nowadays – so use it only if you must.
Also read: How to enable Telnet using CMD.