If you want to request a copy of your Outlook email data, you can follow this guide. WE show you how to download or export a mailbox from Outlook.com. Whether you store only email or calendar or contacts, you can download them all to your computer. There is no need to opt for third-party service since Outlook offers an option on the web version.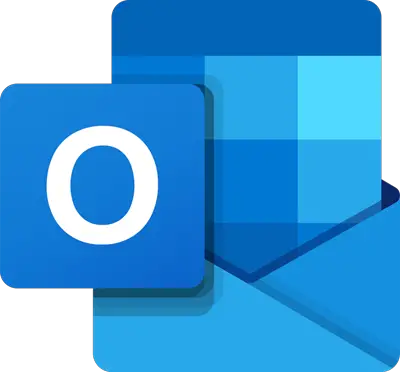 Outlook On The Web is one of the best email providers out there that you can use for any purpose. Like almost all the standard email providers, Outlook allows users to download a copy of data so that users can opt out from Outlook due to any reason. Once you export the mailbox, it exports all the emails, contacts, Sticky Notes, Calendar items, etc.
Download or export mailbox from Outlook.com
To download or export mailbox from Outlook.com, follow these steps-
Open Outlook.com in your browser.
Sign in to your email account.
Click the settings gear icon.
Click the View all Outlook settings option.
Switch to the General tab.
Go to the Privacy and data tab.
Click on the Export mailbox button.
Open the email and click the link to download.
Let's check out these steps in detail.
To get started, you need to open the Outlook.com website and sign in to your email account by entering the login credentials.
After that, find out the settings gear icon on the top menu bar, and click on it.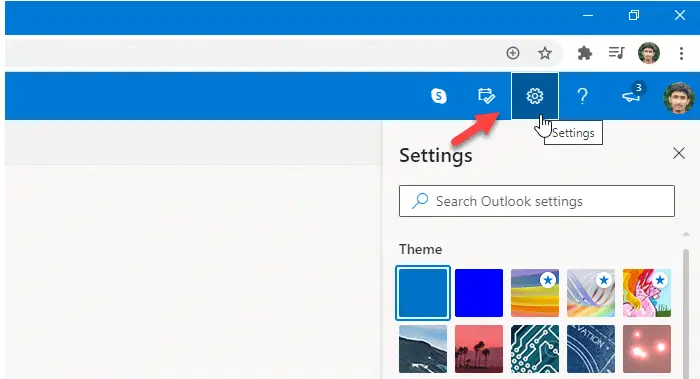 Now, click the View all Outlook settings option that should be visible on the right-bottom side of your screen.
Next, you need to switch from the Mail tab to the General tab and click on the Privacy and data section.
After visiting the Privacy and data section, you should see an option on your right side that is known as the Export mailbox.
You can also directly click this outlook.com link.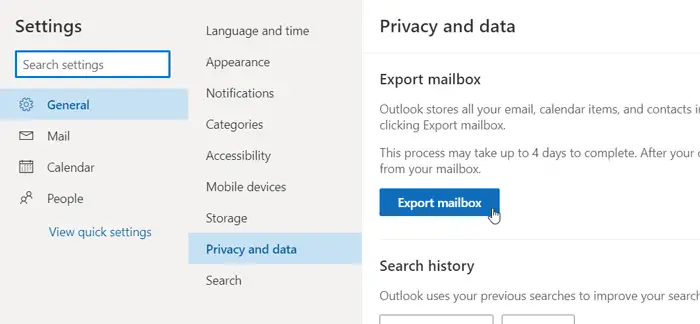 You need to click on this button so that Outlook can starting generating your package.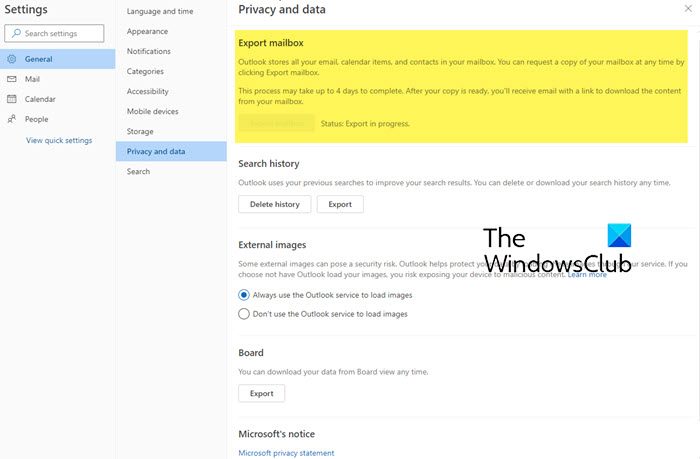 Once they finish the whole process, you will see an email in your Inbox. Open that email and click the corresponding link to download the data.
Please note that Outlook may take up to four days to complete the data gathering and package delivery. However, most users get the email within 24 hours. Also, the package size depends on the data your email account has.
If you have been using your email account for a very long time and you received a lot of emails with tons of attachments, there is a high chance of getting a large package. Similarly, a new account creates a comparatively small package.
I hope this guide helps.