CPU is said to be the brain of the computer. But now, in 2021, this statement is half true. It's not only the brain of your computer but also the Mitochondria (the powerhouse of the cell). Its power defines what kind of games you can play. But, what defines power? Do more CPU cores mean better performance? In this article, we are going to answer these questions and see some other interesting things.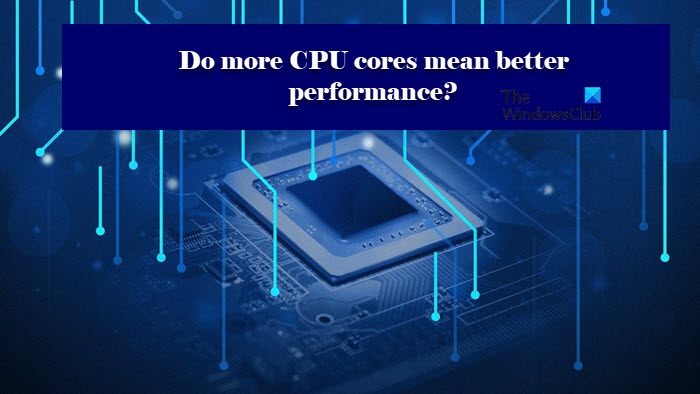 What is a CPU?
CPU or Central Processing Unit is a part of your system that makes it work. Whatever you are seeing on your screen is processed in the CPU. It's the core of your computer, you can have the most expensive Keyboard, 4K Monitor, industry-leading Video Card, but, if you don't have a CPU, your computer is nothing but an expensive showpiece. So, we can say that the CPU is probably the most important thing in your computer.
What is a CPU core?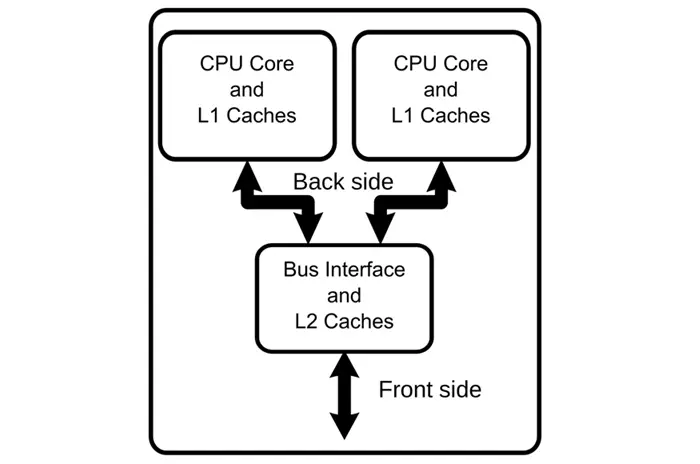 CPU is not just a brick that can do all the tasks, it's made up of intricate components and one of them is a core. It will read and execute the instructions given to it via programs. So, technically, more cores mean that the instructions will be executed quickly and hence should offer better performance. And they do offer a significant jump in the performance. If a processor with one core wants to do multiple tasks, it has to finish the first one and then jump to the next. But if it has multiple cores, it can divide the task and complete the work quickly. So, we can say that "more CPU cores mean better performance".
But the question is how many cores do one needs to play most of the modern games. In this article, we are going to talk about that in detail.
Let us talk about some of the most common cores that you can get.
Single-core processor
Dual-core processor
Quad-core processor
Hexa-core processor
Octa-core processor
Deca-core processor
Duodeca-core processor or above
Let us talk about each one of them.
Read: What are CPU cores? How many CPU cores do I need?
1] Single-core processor
Single-core processors are monumental, they marked the beginning of CPU cores, and even though, they are not able to perform complex tasks, they still are of the utmost importance. Having said that, you should not get a computer with a single-core processor, most probably, you won't even get one in running condition.
2] Dual-core processor
A dual-core processor comes with two cores. They can perform day-to-day tasks with ease and some of the most budget-friendly laptops come with these kinds of processors. Intel Core Duo and the AMD X2 are two of the most common examples of dual-core processors that you can still find in the market
You can do simple tasks such as browsing, creating PPT, and other things that would not put too much pressure on the computer.
3] Quad-core processor
As the name suggests, Quad-core processors have four cores and they are a step above the Dual-core and are good for most users. The 6th and 7th generation of Intel chips and their AMD equivalent more often than not have four cores.
Read: What is System on a Chip (SoC)?
4] Hexa-core processor
Hexa-core CPU is what most gaming laptops use. Although, you won't find them in high-end gaming laptops, as they are usually used in mid-range computers. If you are a gamer or a content creating and want something to edit video and photos on, then this is a nice option.
5] Octa-core processor
Octa-core processors are probably the most you need if you are not a computer programmer or an engineer. These are perfect for competitive gaming as you can run all the computer games with their highest graphics settings. However, they are not a bad choice for engineers as well. They can do the job for you.
6] Deca-core processor
Deca-core processors have 10 cores are a bit of an overkill for most users. But if you are someone who likes playing 3-D or 4K games or is an architect or a computer programmer, then you should get these.
7] Duodeca-core processor or above
Last but definitely not least, we have Duedeca-core processors or processors with 12 cores, you can also get processors with more cores. They are very rare and not most will buy them. Some of the examples are AMD Ryzen 9 5900X that comes with 12 cores and Intel Core I9-9980XE Extreme Edition comes with 16 cores. They are very expensive and you should calculate whether you need this or not before buying one.
Related: Why does CPU usage spike to 100% when launching Task Manager?
More CPU cores mean better performance
Yes, we can say that more CPU cores do mean better performance, but how much? In this section, we are going to answer this question.
Usually, you will find CPUs with either two or four cores. These processors are enough for most people as they can easily carry out most of the games and Video and Photo editing. They are easily accessible and most modern-day computers come with these processors. If you are going to buy a computer or a CPU, it's better to not only see the number of cores, but also the clock speed and the number of threads.
Some users want to go above and beyond, and get the 12 and sometimes, even 64 cores. This may sound overkill to you, but this is useful for programmers as they require graphics rendering and other capabilities that more cores unlock.
Does increasing cores improve performance?
After reading what a core is and the kind of processor that one can get, it's quite obvious that one would want to know if increasing cores will increase the speed of your computer. Yes, it will improve your performance. However, before buying a new processor for your computer, it's advisable to contact an expert on the subject and ask them to check whether your motherboard can support a different processor.
Most of the computers, be it desktop or laptop, support just one kind of processor. If that's your case, then you won't be able to upgrade.
But if you are buying a new computer, then do check the description of different CPUs based on cores (aforementioned) to make a wise decision.
Are 4 cores enough for gaming in today's times?
Yes, if you are a gamer then Quad-core is more than enough for you. You can run some light games on the highest possible setting and some heavy games at their lowest possible setting to get good gameplay. However, this doesn't mean that every single game that you are trying to play will run perfectly.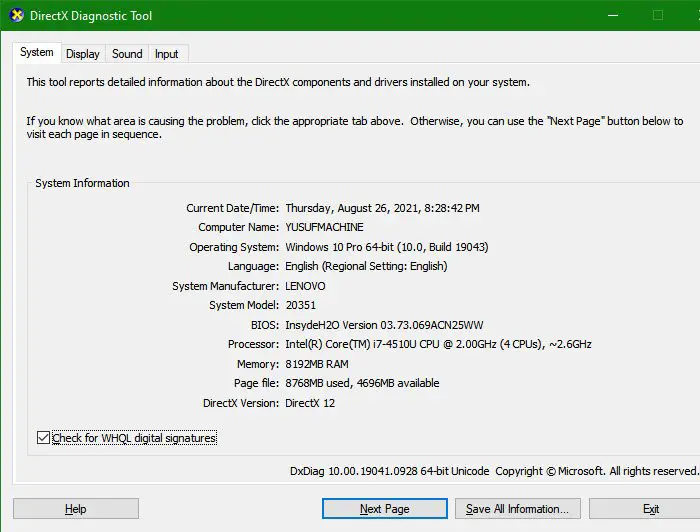 There are some demanding titles that need at least 6 cores to run. So, before buying or downloading a game, it's good to read its system requirement. Then you can check your computer's configuration by the "dxdiag" command that you can execute from Run. And if there is a big disparity between the requirement and configuration, you should probably not download the game. If your system is barely meeting the requirement, then try turning the Graphics setting to the lowest and closing all the background apps before opening the game.
Hopefully, this guide is enough for you to make a good buying decision.
If you are a gamer or want a good performance, then you following are some of the guides that you must see.