Diskpart is a system tool in Windows that allows users to manage disks or storage devices connected to a PC or Laptop. When using it, if you receive a Diskpart error that says DiskPart has encountered an error, The device does not recognize the command, then this post will help you resolve the problem.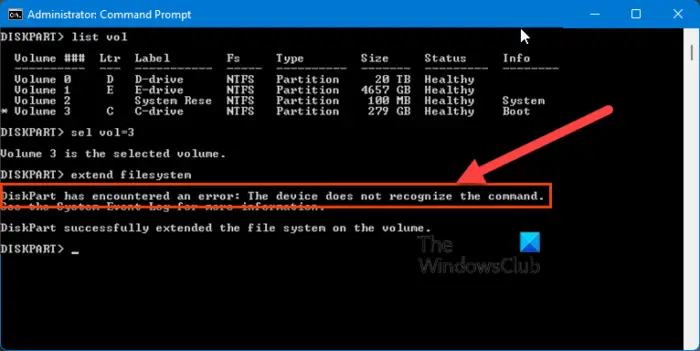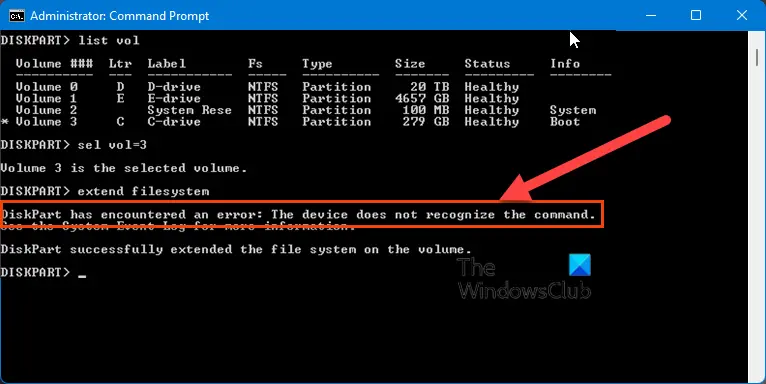 The error occurs when you try to extend the partition or the file system using the unallocated space, but it fails. It can happen even if you have space on the disk that can be used to extend.
Why does this The device does not recognize the command problem occur?
Looking at the experience shared by users in the forum, it seems the issue is with the Windows calculation of the disk size. So any event or action that makes Windows recalculate the disk space fixes the problem.
Fix Diskpart error, The device does not recognize the command
Here is the list of solutions that have worked for some users.
Optimize the DISK if its HDD
Resize Disk (Extend or Shrink)
You will need an administrator account to try these solutions. Also, to note, you will need to use the GUI version of Disk Management.
1] Defragment the DISK if its HDD
If it's an HDD and not SSD, then start the defragmentation or optimization process for the drive. Right-click on the drive go to Properties > Tools. Click on the Optimize button to open Optimize Drives panel.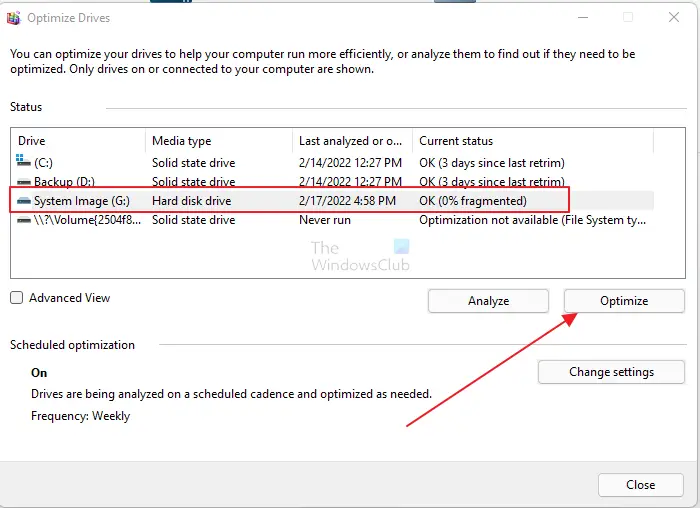 Now select the HDD in question, and click on the Optimize button. The tool will start consolidating files, and the disk size will be recalculated. Once that is done, you can either use the command-line interface or the user interface to extend the drive.
2] Resize Disk (Extend or Shrink)
Another way to force Windows to recalculate the drive space is to resize the disk using the Disk Management UI.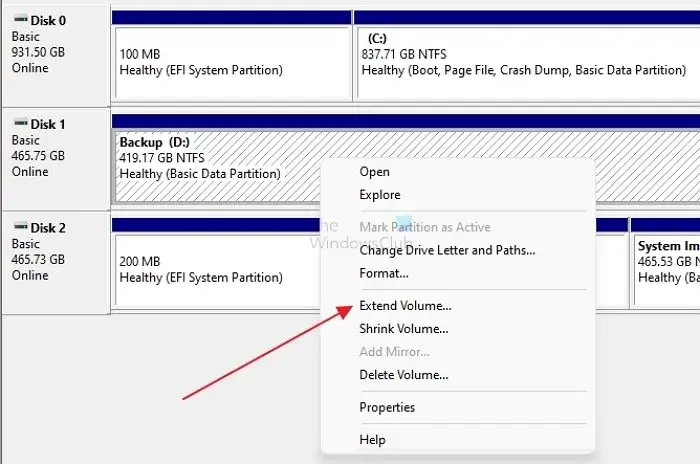 Open Run prompt and type diskmgmt.msc
Press the Enter key to launch Disk Management
Right-click on the disk where the problem is, and choose to extend or shrink
Make sure to do it only by a couple of MBs, so the effect is almost zero
Once done, execute the command and check if it works.
These two solutions work for this problem, but if you know any other method that can trigger disk size calculation, you can use that.
What are the common diskpart errors?
The list includes Access denied error, The parameter is incorrect, I/O device error, Media write-protected, Data Error (Cyclic Redundancy Check), The media is write protected, Device Not Ready Error, Request Could Not Be Performed, etc.