At times, on your Windows computer, you may get a message box stating: This program might not have installed correctly. This is the Program Compatibility Assistant informing you about a possibility of a program not installing itself correctly on Windows, and as such, is rather helpful.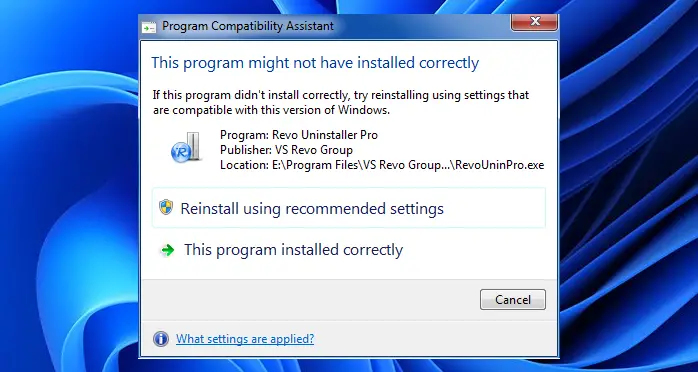 This program might not have installed correctly
If you get this message in spite of having installed the program correctly and if for some reason, you'd like to disable this message, this is how you can do it.
Type services.msc in start search and hit Enter to open the Services console.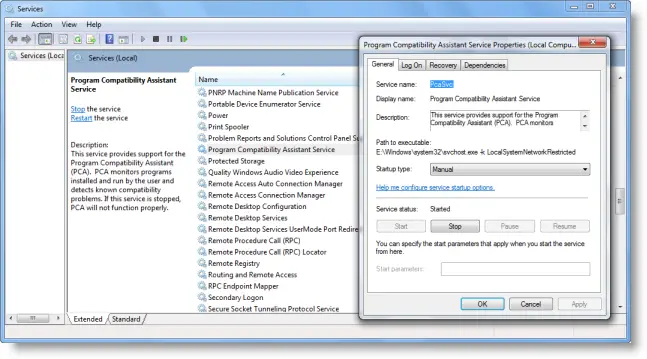 Navigate down to Program Compatibility Assistance Service (PcaSvc) and double click on it to open its Properties.
Stop the Service and change its start-up type to Disabled.
Restart your Windows system.
You will now, no longer see this message appear.
However, do note that this service provides support for the Program Compatibility Assistant (PCA). PCA monitors programs installed and run by the user and detects known compatibility problems. If this service is stopped, PCA will not function properly.