When you download any file using the inbuilt downloader of a Google Chrome or any other web browser made with the Chromium engine – like the new Microsoft Edge, before the final completion of that download, it scans the file for a virus. But some users have been reporting a glitch for these Chromium browsers where the Scanning for viruses phase takes a very long time or goes on indefinitely. The cause of this error lies in a corrupted installation of the web browser. In this article, we will be checking out how to fix this issue on Windows 11/10.
Downloads stuck at Scanning for viruses message on Chrome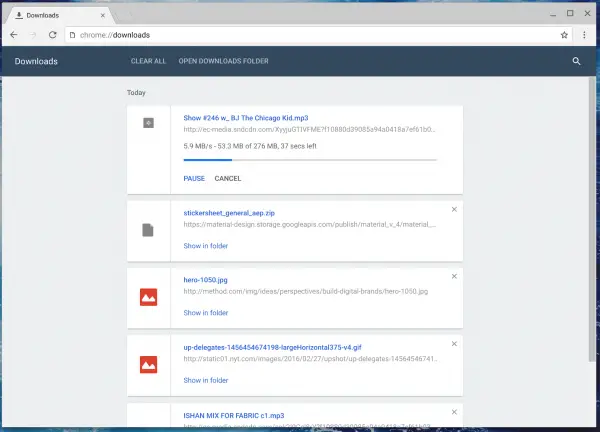 Disable Chrome virus scan
You can try the following suggestions:
Disable the Virus Scan feature in Chrome.
Reset the Chrome browser.
1] Disable the Virus Scan feature in Chrome
It is worth noting that this method will reduce the security level of your PC – because even malicious files can now be downloaded using the browser. But you should not be worried if an antivirus is monitoring your computer for threats outside of the browser.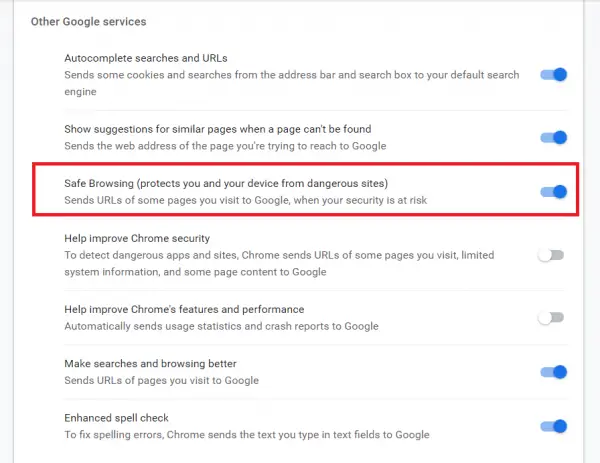 Select the Menu button on the top right corner and select Settings. Click on the Advanced button to navigate to the Privacy and security section. Select the option for Sync and Google services.
Toggle the option for Safe Browsing to be off.
Restart your browser and your issue should be resolved.
This will disable all malicious site checks, phishing checks, and potentially malicious download checks.
2] Reset the Chrome browser
As a proper resolution, we recommend that you reset the Chrome browser or your  Microsoft Edge Chromium browser and check if that fixes your issues.
You should note that this will remove all your browser data and will restore it to its out-of-the-box experience.
This post offers additional suggestions to fix File Download Errors on the Google Chrome browser.
I hope this guide helps you.