We have seen how to uninstall or disable Java on various browsers on a Windows machine yesterday. This article will tell you how to disable Java or change its permissions using the Group Policy Editor in Windows 10/8/7.
Disable Java using Group Policy
To do so, open the Group Policy Editor and navigate to the following setting:
Computer Configuration\Administrative Templates\Windows Components\Internet Explorer\Internet Control Panel\Security Page\Internet Zone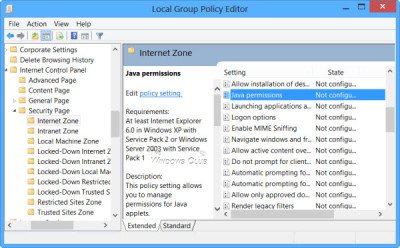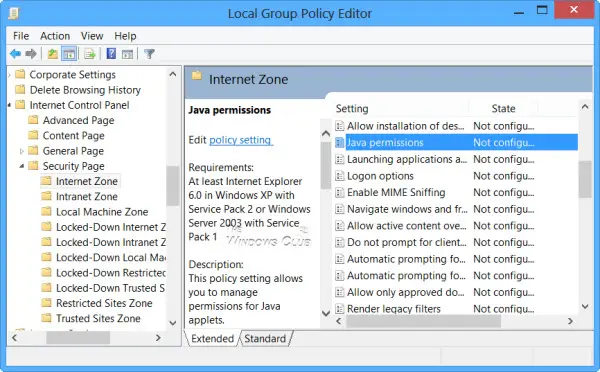 Now in the right pane, you will see Java Permissions. Double-click on it to open its Policy Settings box. This policy setting allows you to disable to manage permissions for Java applets.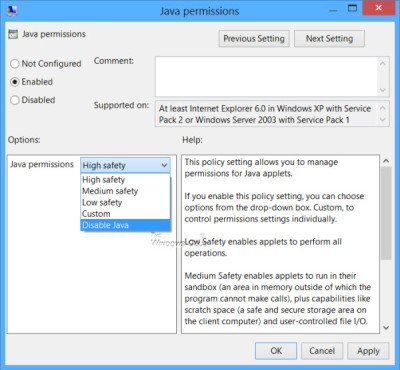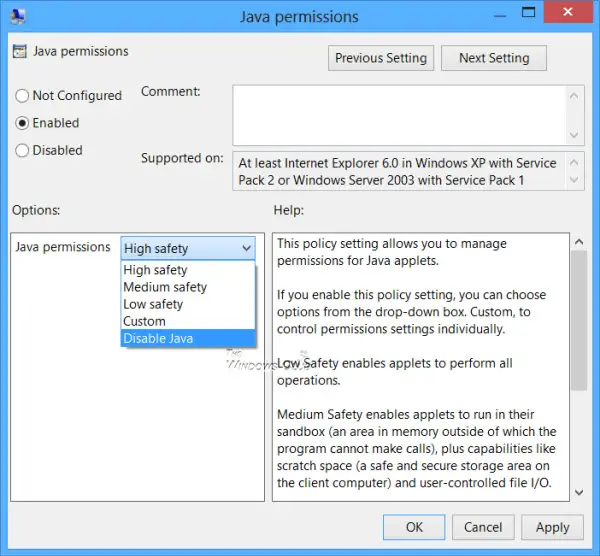 If you Enable this policy setting, you can choose options from the drop-down box. Custom, to control permissions settings individually.
Low Safety enables applets to perform all operations.
Medium Safety enables applets to run in their sandbox, plus capabilities like scratch space and user-controlled file I/O.
High Safety enables applets to run in their sandbox. Disable Java to prevent any applets from running.
If you disable this policy setting, Java applets cannot run.
If you do not configure this policy setting, the permission is set to High Safety.
Set it according to your requirements, click Apply/OK and Exit.