Shedko FolderIco is yet another freeware which allows you to color your Windows 10/8/7 folders, to help you distinguish them. This helps you locate your oft-used folders easily.
FolderIco lets you color your Folders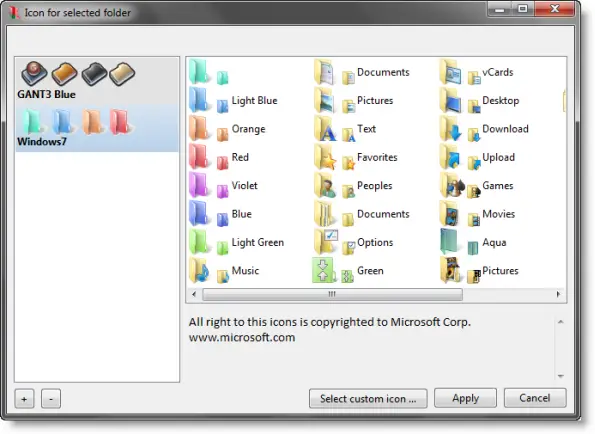 The program can quickly change the folder icons and restore them back to the original state in one click, and integrates itself seamlessly with Windows Explorer and core services by adding an item to the context menu.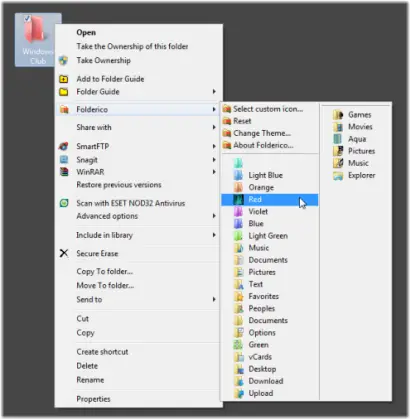 You can also download additional themes. Folderico uses special format SFT as themes. These files are automatically associated with the program and are fully-processed. Folderico also support to use ICL-files and themes from iColorFolder.
Visit FolderIco HomePage.
Now works just fine on Windows 7 too!
StyleFolder, Folder Marker & Rainbow Folders may also interest you.