In recent days some Windows 10 users reported a never-before-seen executable file on their PC named Device Census (devicecensus.exe). Some users are worried thinking if some malware program has infected their system as this file runs at times is known to use almost 30-40% of the total CPU. Sometimes their security software have also thrown up messages like:
Device Census is using your webcam – Access has been blocked.
Let me tell you that there is no such thing to worry as DeviceCensus.exe is a legit Microsoft executable file available in the Windows OS.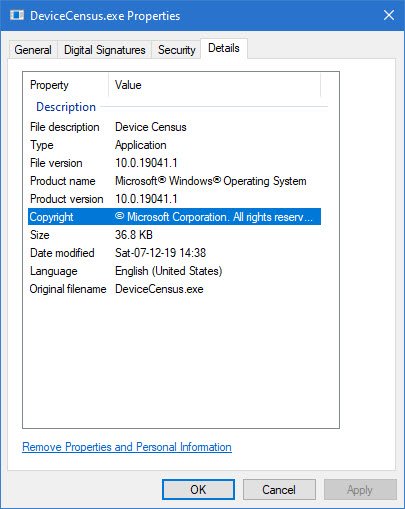 This is a background process signed by Microsoft present in the folder C:\Windows\System32.
Device Census file in Windows 10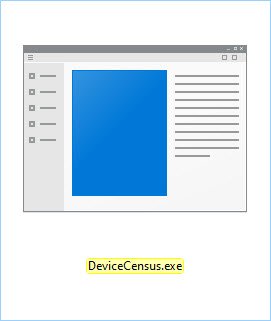 Device Census (devicecensus.exe) is an important file of the Windows operating system that runs to check your device and notify Microsoft which build would work flawlessly for an update. In other words, this file only collects data on the usage of the webcam so that it could reports back to Microsoft on hardware usage, errors, etc. That way, the company will release the resolution and will fix it in the upcoming update.
It collects:
Windows 10 OS type – Home, Pro, or Enterprise
Architecture – x86 or x64
Region
Language
Insider ring opted for
And so on.
This is the background process that runs to check your machine and tell Microsoft which build they should send to you
Since it is an operating system file, we recommend that you do not delete it. If for some reason you want to temporarily disable it, here's how you can go about doing it.
Before doing any major change, create a system restore point first.
Read: What is Sedlauncher.exe?
How to disable DeviceCensus.exe on Windows 10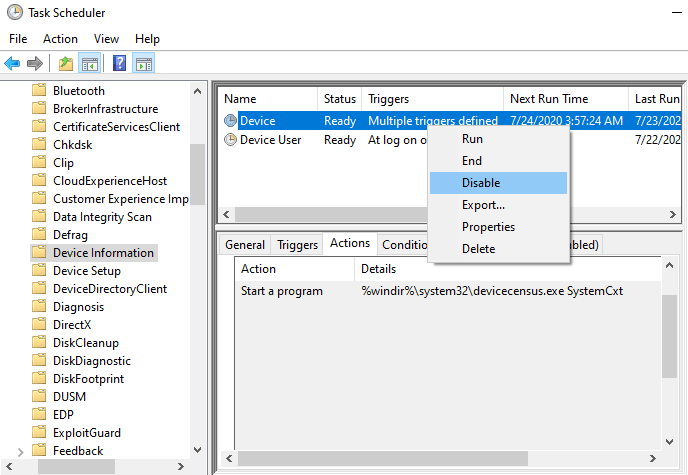 To get it started, go to the Taskbar first and then click on the Start button.
Now type Task Scheduler and select the result from the search results.
In the Task Scheduler window, go to Task Scheduler Library > Microsoft > Windows > Device Information.
Once you're there, right-click on the Device and select Disable from the menu list.
If you click on the Actions tab, you will get devicecensus.exe listed there.
Final words
Device Census (devicecensus.exe) located in the System32 folder is a Windows operating system file and not a virus. We recommend that you do not delete it as it is part of that Telemetry Framework and has a role to play. If you wish, you may temporarily disable it.