As the name suggests, CustomFolder is a program that lets you customize your folders. It is a free software for the Windows devices which lets you change colors and add emblems on each of your folders. While Windows lets you change the folder icon, this program lets you change the color of your folders and then even add an emblem to it. Let's learn more about this freeware.
CustomFolder for Windows 10
CustomFolder is a lightweight freeware that comes in a Zip format and takes less than a minute to download and install on your PC, depending on your internet connection of course. The program asks to launch the quick guide before you install it, check it before you would need it.
I literally couldn't figure out how to launch the application until I checked the Help guide.
This is what I was getting when tried to open it directly.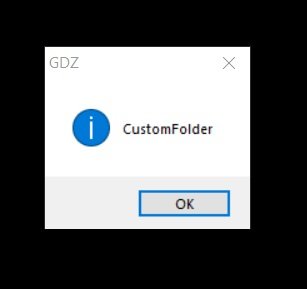 You cannot run the program by simply clicking on it, you need to use your context menu.
Open your File Explorer > Take the cursor on any folder you want to customize > Right click and select CustomFolder.
Customize Folder icons, Change color, Add Emblems
Once it opens, its pretty simple to use. The main overview has it all. You will see 24 different colored boxes, folder icons to be specific in the main interface window.
8 Collections of 24 icons each can be added
For this, you must add folders numbered from 3 to 8 in the CustomFolder installation folder in the ICON folder and within them add icons named from "01.ico" to "24.ico"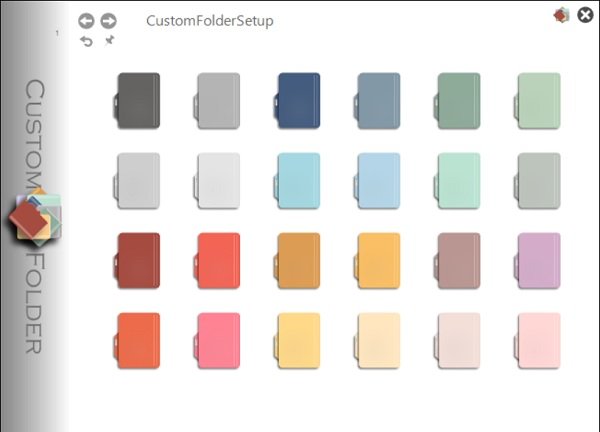 Select the icon you want for the specific folder and click on the Emblems tab on the top. There are 60 emblems which include various symbols and numbers. Select the emblem you want and click on the '?' icon. You can also position the emblem from the dial-pad given right next to the icon.
Up to 80 extra emblems can be added
To do this, you must add 85×85 pixel .png files named "61.png" to "140.png" in the CustomFolder installation folder in the EMBLEM\1 folder.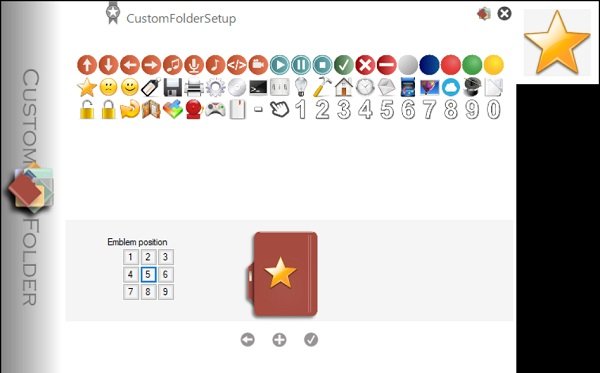 You are done. I have selected the folder of Kalmuri which is a screenshot tool so I choose the emblem of a printer and this how my folder icon looks like now-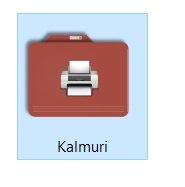 This is how you can add a customized icon to your folders.
Overall, CustomFolder is a nice simple, and useful tool if you want to make your PC look totally customized. It is specifically useful for users who want to beautify their PC. You can download CustomFolder here from its homepage.
TIP: Here are some more free software to change the Folder icon color.