KLS Mail Backup is an easy-to-use backup program that allows you to back up and restore your mail, browser profiles and other important files. It can backup Mozilla Thunderbird, Firefox, Seamonkey, Postbox, Microsoft Edge, Google Chrome, The Bat Email Client profiles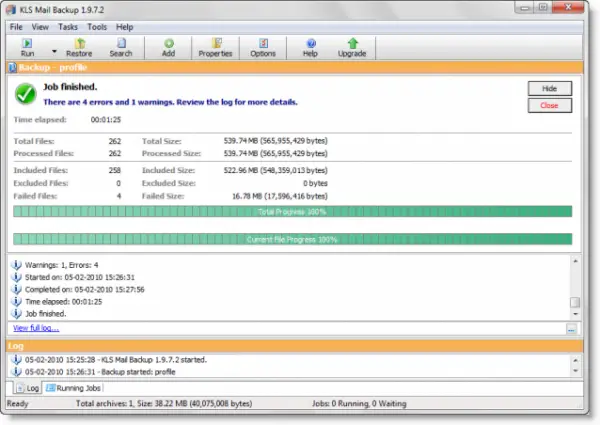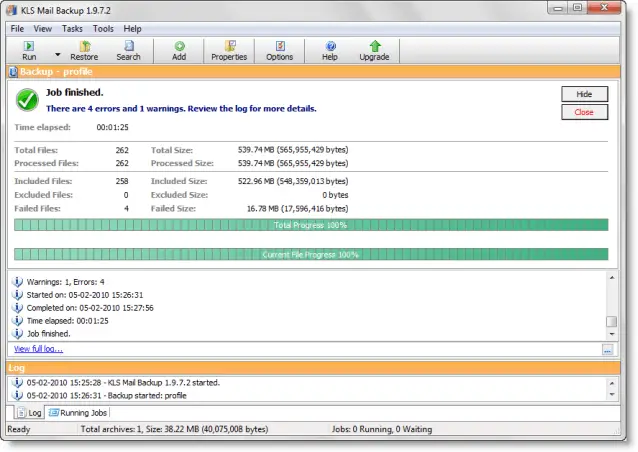 KLS Mail Backup for PC
With this program, you can backup:
Mozilla Thunderbird, Firefox and Seamonkey profiles
Postbox profiles
Microsoft Edge and Google Chrome profiles
The Bat! Email Client profiles
Other features include:
Backup to local, network drives, Amazon S3, WebDAV and FTP server
Standard Zip an 7z compression
Full and incremental backup mode
Integrated email viewer
Easy restore
You can backup to your local and network drives in standard ZIP compression. Full and incremental backups are also possible along with flexible restore options.
Visit its Home Page to read more and download it. It is free for personal use.