While using the Internet, security, and privacy is a must these days. In this post, I've reviewed a few add-ons for Firefox, Chrome, and Opera that add more security and privacy to your browser. All these add-ons and extensions are brought to you by Click&Clean and as their name says, these utilities are very easy to use, and they follow a simple theory of click and clean your browser.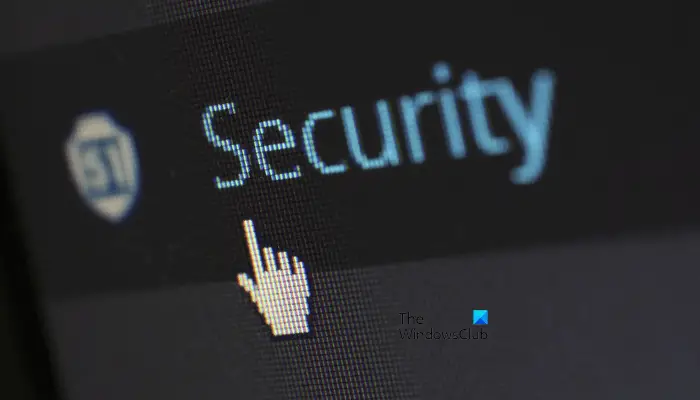 Security, Privacy & Cleaning tools for your browser
We will discuss the following three Security, Privacy & Cleaning tools for your browser:
Click&Clean Extension for Chrome and Firefox
History Eraser for Chrome and Opera
Cookies Cookie Editor for Chrome
Let's start.
1] Click&Clean Extension for Chrome and Firefox
This extension is an all-in-one tool that lets you clean history, cookies, cache and anything that can be possibly stored by your system while you browse the internet. Believe me, this utility does not leave a single trace.
Using this extension you can Delete Browsing History – Delete Download History – Empty the Cache – Delete Cookies – Clear Saved Passwords – Clear Saved Form Data – Delete Local Storage – Delete WebSQL Databases – Delete Indexed Databases – Delete File Systems – Empty Application Cache; Delete Plug-in Data and do many other things.
In short, this tool is an all in one package for security and privacy. You can delete all the data in one click or you can specifically delete some items. In the chrome version, it gives you shortcuts to many other system tools and to Chrome actions too.
2] History Eraser for Chrome and Opera
This extension is available for Google Chrome and Opera web browsers. It lets you clean all of your history, cache or any other private data from the browser. The extension is very simple and easy to use.
Other than deleting history, you can even explore and backup history with the help of History Explorer. There are many other features available like – Close browser after cleaning, close all tabs before cleaning, delete the indexed database, delete plugin data, and much more.
3] Cookies Cookie Editor for Chrome
Cookies is a powerful cookie editor for Google Chrome. You can create, edit, delete or just do anything with cookies using this tiny extension.
With the visual cookie editor, you can understand the concept of cookies easily and you can then edit them like a pro. The whitelist feature is even better as it lets you create a list of cookies that you want to keep and you can delete others in just a single click.
Overall it is a complete cookie editor with great features.
Get them all at hotcleaner.com.
Read: Chrome vs Firefox: Which is Better on Windows PC?
Is Firefox or Chrome better for privacy?
Firefox is a pretty good browser when it comes to privacy. Firefox blocks third-party tracking cookies, crypto mining scripts, and social trackers by default. Whereas, Google Chrome blocks third-party cookies in incognito mode by default. You can change this setting in Crome's Settings. If privacy is your main concern while surfing the Internet you can install the Tor browser. However, you may experience slow speed in Tor. Other best privacy web browsers include Brave, LibreWolf, Epic Privacy Browser, etc.
Is Opera more secure than Chrome?
Google Chrome is the best web browser when it comes to security. Being a Google product, it provides users with a safe and secure web browsing experience. It blocks all malicious websites and files by default. Opera also has good security features. It comes with a built-in VPN and ad blocker to enhance users' privacy and security.
That's it.
Read next: How to best secure web browsers for Windows 11/10 PC.