Cortana, the cloud-based personal assistant, works on all your Windows devices, but the range of features depends on the version of Cortana and the device you are using. Cortana, the virtual assistant, calls you with your name. It's the name you have in your Microsoft Account. However, you can anytime reset the settings and change the name Cortana calls you by on your Windows 10 PC.
Cortana helps you search your Windows device and the web. You can ask some quick questions to Cortana, ask for some translations and calculations. It also sets alarms for you and does much more. Cortana may also ask for permission to use your data for some of the tasks, and you can decide whether to allow or not. You can always manage those permissions though.
Change the name that Cortana calls you
Press Win+S and select the Notebook icon under the Home button.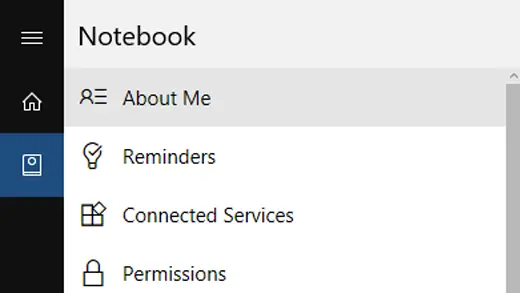 Click on About Me and then select 'Change My Name'.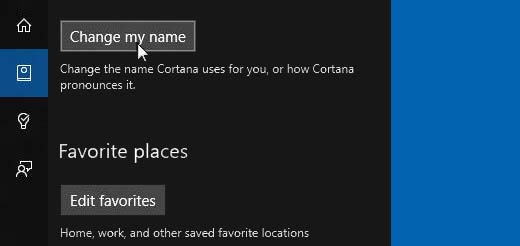 Type the name you want Cortana to call you and press the Enter key. Hit the Play button to see if Cortana can say your name well.
Click on Sounds Good if Cortana calls you by correct name and you are done.
On the other hand, if you wish, you can rename Cortana and use any other name to call her, using the MyCortana app.
Cortana uses the data from your device, and thus it works the best when you are signed in with your Microsoft account. It collects your data like your contacts, calendar, searches, and your location. However, you can control what all Cortana can learn from your device. If you don't want Cortana to use your details saved on your device, you can sign out from your Microsoft account. In that case, you can use Cortana only for the web services. In short, if you choose not to sign in with your Microsoft account, your Cortana experience will be limited.
Cortana is indeed one of the best features of Windows 10, no matter what device you are using. This virtual assistant comes with many wonderful features.
Do not forget to check our Cortana Tips and Tricks to get more out of it.