In Windows 11/10 OS, you have the option to choose a network from Public or Private scenarios so that you can share it with the devices in range. For Network in Public places, you do not need to share it, while if your system is confined to your home or private place, you can allow the sharing to the devices. This setting could be managed in the Control Panel under the hood of Network section.
However, if you navigate to different places and need to change out the sharing settings of the Network at short notice, there exist shorter ways, using which you can easily configure these settings. In this article, we'll discuss the different ways to make sharing allowed or disallowed with the network you're connected with.
Read: Difference between Public Network and Private Network.
Change Network Status from Public to Private
1] Change Network Status using Settings
Generally speaking, in Windows 10/8/7 you can click on the Taskbar Network icons > Select the Netwprk > Properties and do the needful here.
In Windows 10, to change Network Status from Public to Private or vise versa, you can: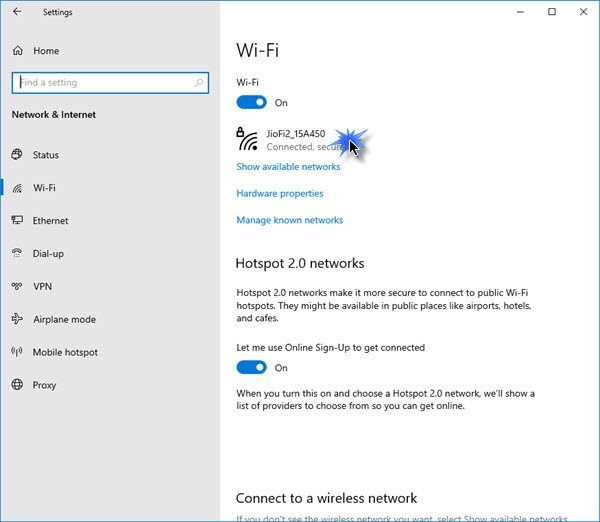 Open Settings
Select Network and Internet
Click WiFi section
Click on the network
In the next panel, select Private or Public.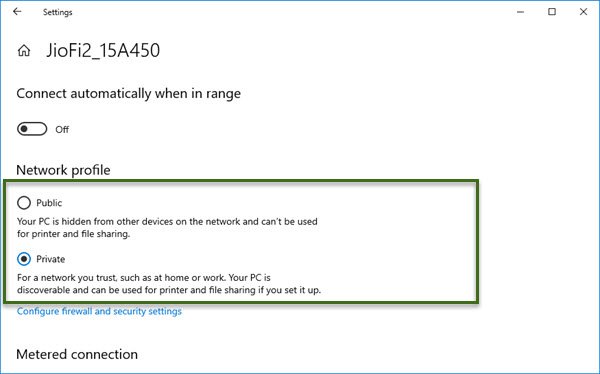 In Windows 8.1, press Windows Key + I combination on the keyboard to reveal the Settings charm. Now in the bottom, click on the Network icon there. Alternatively, you can click on the Network icon in the notification area on the taskbar.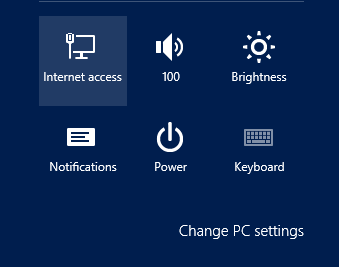 Now in the Networks section, right-click over the network whose status you're looking for to change, select Turn sharing on or off.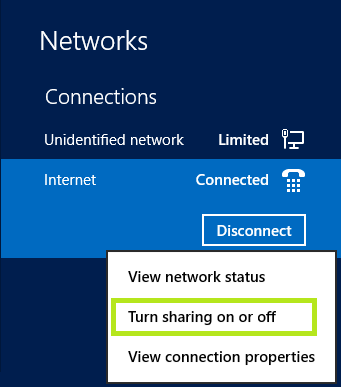 Finally, you have the options to select between Private and Public status for your network. If you select Yes, turn on sharing or connect to devices, the network will be switched to Private status.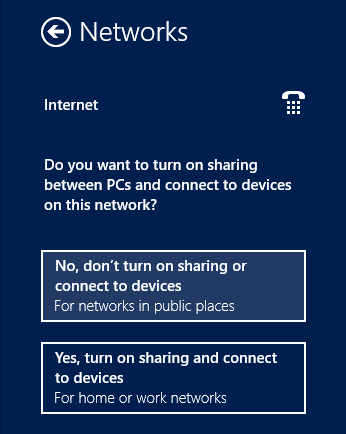 2] Change Network Status using Group Policy Editor
1. Press Windows Key + R combination and put gpedit.msc in Run dialog box.
2. In the left pane navigate to:
Computer Configuration -> Windows Settings -> Security Setting -> Network List Manager Policies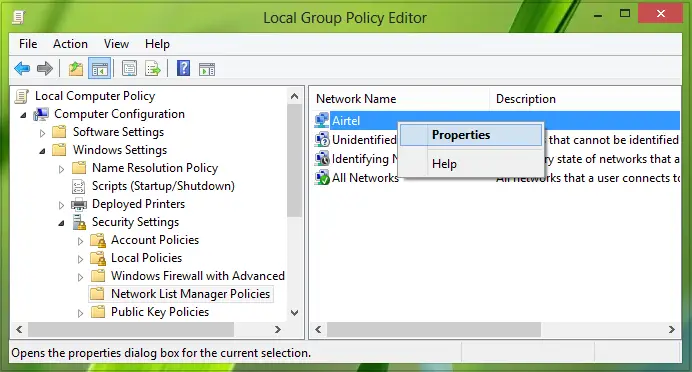 3. Now in the above-shown window, right-click on the network whose status you're looking to change for and click Properties.
Moving on, in the Properties window, you can easily select the status for the network. Click Apply followed by OK after making your choice.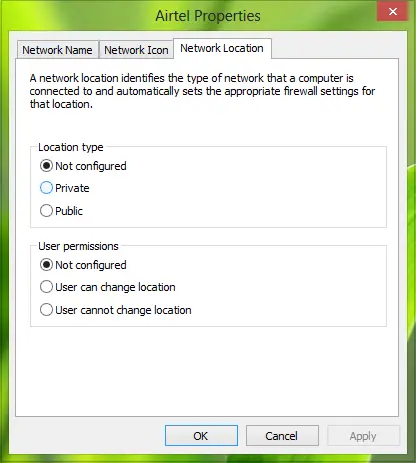 3] Change Network Status using Command Prompt
Open an administrative Command Prompt and paste the following command and hit Enter:
netsh 

wlan

 delete profile name="HomeNetwork"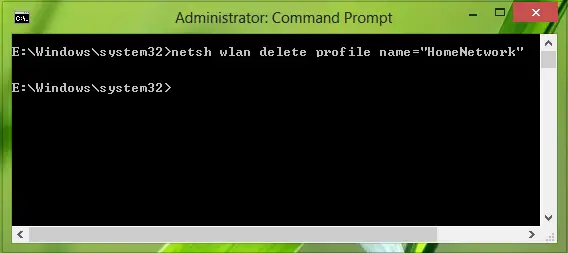 This command will delete the Public network profile and you can reconnect the network and this time you can select the Private mode at the time of connecting.
If you wish to show the name of all the network profiles listed on your system, you can reveal them by executing netsh wlan show profiles command at the Command Prompt.
Hope you find the tip useful.