If you have installed Windows on Mac using Boot Camp, but you are facing problems switching between Windows and Mac, here is what you need to do to fix it. Although the process is straightforward, sometimes people do face difficulties and see the following error message while trying to switch from Windows to Mac- Boot Camp Could not locate the OS X boot volume.
If you face such an issue, then this post will help you.
Switch between Windows and Mac in Boot Camp
The process is straightforward when you need to boot into Mac OS X from Windows 10/8/7.
After installing Windows using Boot Camp, you should find a Boot Camp icon in the system tray. Just expand the system tray to see it. Now right-click on the icon, and select Restart in OS X.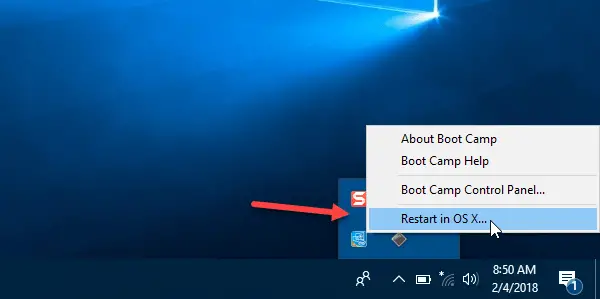 In the next popup menu, you should select the affirmative option or the OK button.
It will restart your machine automatically and boot your PC into Mac.
Boot Camp Could not locate the OS X boot volume
However, some people have faced an issue where their computer has failed to switch from Windows to Mac. If you have made any mistake while installing Windows using Boot Camp, or the OS X system has some corrupted files of Boot Camp, you might see an error message like this-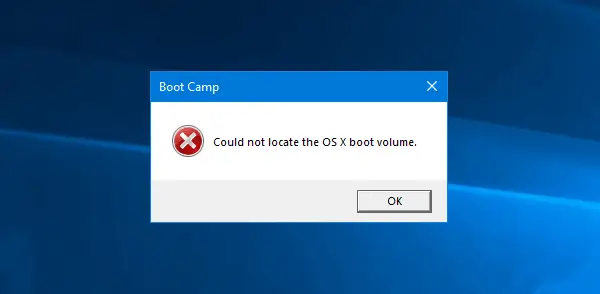 In this case, you wouldn't be able to switch from Windows to Mac. Also, whenever you turn on the machine, it will start with Windows instead of Mac.
In that case, here is a simple workaround.
Just restart your machine and hold down the Option or Alt key. Do not release this button until you get the option to choose the OS.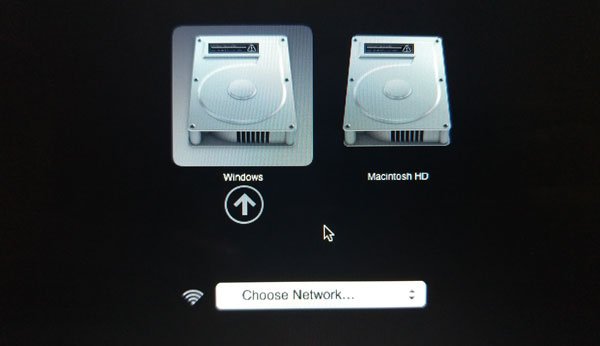 Once you get the choice, use the arrow key to select the OS and hit the Enter or Return button.
That's it! You can use this method to switch from Windows or OS X and vice versa when using Boot Camp. However, as a Mac user, you can also open System Preferences > Startup Disk and select the system that you want to use to boot your computer.