If you are looking for CPU and GPU monitoring software to benchmark programs because you got a new CPU or you decided to overclock your GPU, then this post is sure to interest you. We've chosen to list some of the must-have CPU & GPU benchmark tools for your Windows 11/10 computer.
Best CPU and GPU monitoring software for Windows
These tools can assess the performance of your computer to see if it's running at the optimal, or if it's performing poorly. You could either be impressed, or choose to replace old hardware with something new, and shiny to rein in the New Year.
Without wasting any more of your precious time, let's dig into the list, and hopefully, you will be able to make a decision sooner rather than later.
Benchmark CPU on Windows 11/10 PC
1] CineBench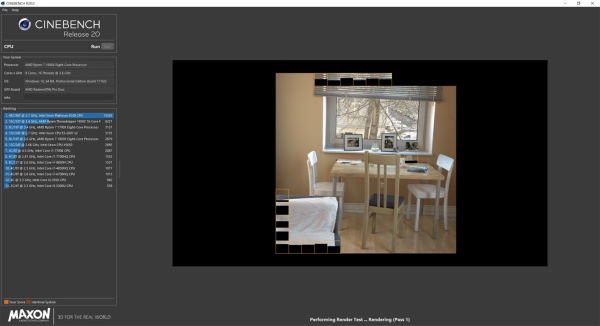 If you're looking for one of the musts trusted, if not, the most trusted overall, then CineBench can't be beaten. When running tests, it tends to render an image, and that's good because images are usually rendered via the CPU.
During the test, it will compare to real-world tests, and that determines the performance of your CPU. Furthermore, we should point out that this test is also a real-world one, and when everything is done, expect a grading of your processor.
The higher the points, the stronger is the performance of your computer. If you're not pleased with the output, then chances are you should invest in new hardware.
Download CineBench from Microsoft.
Read: What does PC Benchmark mean?
2] RealBench
OK, so RealBench is developed by Asus, or better yet, the team behind the Republic of Gamers (ROG) products and services. You may know of their many gaming-related computers; therefore, you can be sure of their trustworthiness.
Now, we like RealBech since it performs real-world CPU benchmarking, and that is key. Furthermore, it relies on fourth tests to determine the performance of your computer, and they are Image Editing, H.264 Video Encoding, OpenCL, and Heavy Multitasking.
Additionally, when you're done with your tests, just upload the results to see where you rank among others who have done the same.
Download RealBench from the official website.
TIP: PerfView is a Performance Analysis & Profiling Tool from Microsoft.
3] CPU-Z
We've talked a lot about CPU-Z in the past, so yes, we do agree that this is one of the best tools out there for general benchmarking. The software provides the user with a complete rundown of their systems hardware specifications, but primarily concerning the CPU over all others.
For those who have no idea of the information regarding their computer motherboard, then CPU-Z is the perfect tool for the job. And most importantly, it is 100 percent free at the time of writing.
Read: How to run Computer Performance Benchmark Test on Windows.
Benchmark GPU on Windows 11/10 PC
1] FutureMark Suite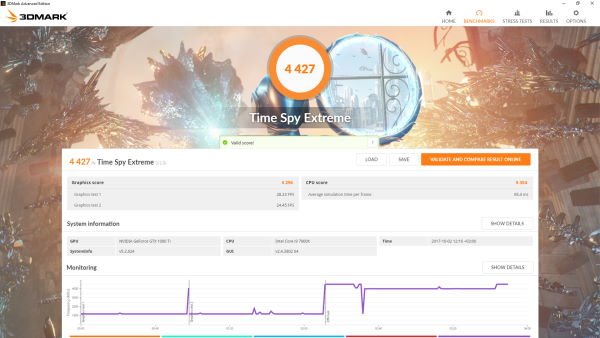 Want benchmarking software that is considered as high caliber? Then we want to recommend FutureMark Suite right from the get-go. We should point out that this is a version of 3DMark's paid software that is available for free. Yes, it won't come with all the cool features, but for what it offers, it's fine.
The good news is, it comes packed with DirectX 12 benchmark, which is great for modern computer gaming hardware.
Head over to Steam Store if you want to download the program.
Read: What is GPU Computing used for?
2] MSI Afterburner
Honestly, we love what MSI has done with gaming hardware over the years. The company has created some of the best Windows 10 devices for gamers, and the same can be said for its GPU benchmarking software. MSI Afterburner hs been around for quite some time, so far, we can say for certain it is well-loved.
Worry not, the tool is not exclusive to MSI graphics cards, and get this. It doesn't only benchmark your GPU, but it gives the user the ability to overclock among other things. It can even show information about your RAM usage, fan speed, and more.
Download MSI Afterburner from the official page.
TIP: This post will show you how to test Hard Drive speed on a Windows computer.
3] GPU-Z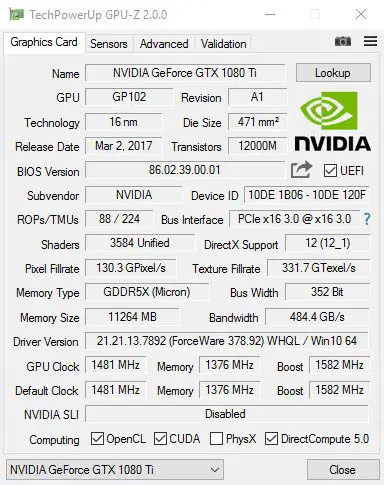 One of the most loved GPU benchmark tools that are available for free on the web today, is no other than GPU-Z. It's very much similar to CPU-Z in terms of design, and that's not a bad thing since everything is easily accessible. Now, we love what this program because it supports NVIDIA, AMD, ATI, and Intel graphics cards. It supports the GPU load test that is designed to verify the PCI-Express lane configuration. Additionally, the option is there to validate results, a feature many advanced users will come to enjoy.
If you want to view information about your GPU, display adapter, and other important details, then you are in the right place. Furthermore, GPU-Z is capable of creating a back up of your graphics card BIOS. We support this because anyone who tampers with their graphics card software-wise should backup the BIOS before moving forward. Finally, the program will display your overlock data, 3D clocks and default clocks. Also, GPU-Z was not created by the same developer of CPU-Z, so please keep that in mind. You can download GPU-Z here.
These posts are sure to interest you: