Sudoku is not just another pastime unless you are a genius. It's like the Rubik's cube, but with numbers. There are people who enjoy the challenge. There are people who dread the difficulty. But with practice, you can ace it, and it will be fun. This game takes patience and active thinking. It is an amazing exercise for the brain.
Free Sudoku games for Windows 11/10
What if you can have an amazing Sudoku app on your phone or PC? It is time well spent. It is both fun and productive. This is why we curated this list of amazing Sudoku games for Windows 11/10. Here are the top ten Sudoku games available at the Microsoft Store.
Microsoft Sudoku
Sudoku Pro
Sudoku Classic
Sudoku Free
Classic Sudoku Master
Sudoku Central
Sudoku Epic
Sudoku + HD
Sudoku Unity
Sudoku Grids.
Let us take a look at them.
1] Microsoft Sudoku
Microsoft Sudoku is literally the most popular Sudoku app that you can find on the Microsoft Store. The app is free, and you can download it from the Microsoft Store directly. You will get exciting new challenges every day. You can compare your performance via the leaderboard and save your progress on the Cloud. You can also link it with your Xbox. Choose from five difficulty levels, because this app is perfect for all age groups.
2] Sudoku Pro
This Random Salad Games production was released early in 2018. Sudoku Pro has five modes of gameplay. The difficulty levels are curated to ensure people of all age groups can enjoy the game. The app is free; even the HyperSudoku mode is free. Visit the Microsoft Store to download this fun game. Enjoy unlimited chances at Undo and Redo features. Get hints and customize the background any way you like.
3] Sudoku Classic
As the name suggests, this app is the ultimate classic form of Sudoku. The interface of this game incorporates the essence of traditional Sudoku. It makes you feel like you are playing the game on real pen and paper. You can find this app for free. Download it from the Microsoft Store. Play this game to sharpen your intellect, or to kill some time doing something productive.
4] Sudoku Free
This game offers the standard 9*9 grid mode. There are three levels. You can choose the difficulty level, depending on your ability. Therefore, this game is perfect for all age groups. Find this app here. Enjoy a very user-friendly interface and choose the difficulty level that thrills you. The best thing about this game is you get hints, redo, undo, and also timer mode that makes things even more thrilling.
5] Classic Sudoku Master
Classic Sudoku Master is for both, beginners and pros. You can relax playing this game, or take up a real challenge. You also get an auto-check feature here so that you do not get discouraged even as a beginner. Of course, you can turn off the assistance and play at a more challenging level if that's what you're looking for. Download this game from the Microsoft Store for free.
6] Sudoku Central
Sudoku Central offers six variants. You can download this game from the Microsoft Store for free. Unlock all the modes, including Jigsaw, Killer, and Windoku. The USP of this game? You get a welcome change from numbers. You can use vibrant symbols. You can save any game to continue later.
7] Sudoku Epic
Sudoku Epic is the perfect choice for people who want to play Wordoku for a change. There are 6*6 and 9*9 versions. Find this app right here and play all the five versions for free. The app is compatible with PCs, mobiles, as well as with Hub. You get thousands of puzzles in the five-game modes. In addition to that, you get exclusive daily puzzles. Enjoy!
8] Sudoku + HD
This app has a very user-friendly interface. It follows the traditional rules of Sudoku. There are over 10,000 puzzles across four different difficulty levels. You can download this app from the Microsoft Store and play it across various platforms. The best thing about this app is the HD version makes the game vibrant and more interesting than ever. However, the essence of the game lies in the traditional Sudoku game.
9] Sudoku Unity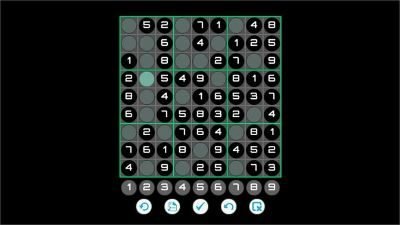 This Terabytes Game app is available on HoloLens, PC, smartphones, and Hub. The game was released sometime during the middle of 2018.  It consumes about 70% of storage space. This game is available on the official Microsoft Store for free. Download it and enjoy improving your intellect. This game is not for people who do not take it seriously. After all, a challenge is fun and wholesome for your brain.
10] Sudoku Grids
This single-player game is available on both PC and Hub. The range of sizes for the Sudoku grid ranges from 4*4 and 16*16. Check out the app here to realize how fun and aesthetic it is.
These are the top ten picks for Sudoku Games for Windows 10. As you can see, many of those are available on Hub as well. Don't waste your time. Give your brain the much-needed exercise. Download a few of these apps and choose the ones you find most stimulating.
Read next: Best Xbox One Classic games you want to play.