Tags are an interesting and effective way of classifying items. Whether it is with hardware or software. All you would need to do is search for items under a certain tag and you will be able to access the needful. This concept is also applicable to files and folders in Windows computers. You can use File tagging software to tag and classify files and folders in your computer.
Best free File Tagging Software for Windows 11/10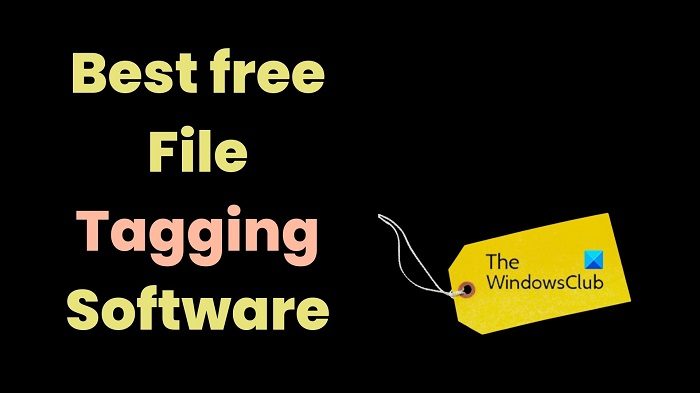 The 5 best free File Tagging Software for Windows are as follows:
Windows File Explorer
Tabbles
Tag Explorer
Tagging by Connectpaste
TagSpaces Lite
1] Windows File Explorer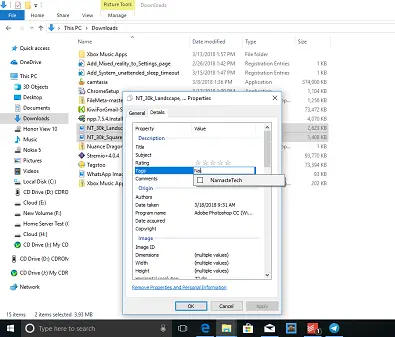 You read it right. Windows File Explorer has its own option for adding tags to files. Though it is a little cumbersome, the option is free of cost, and you wouldn't need to download any software on your computer. Furthermore, the tags will work throughout the File Explorer which includes almost all files and folders in the operating system. Feel free to read more about the file tagging feature of Windows File Explorer.
2] Tabbles
While File Explorer is readily available and free of cost, it isn't the best file tagging software for sure. This is where we need third-party file tagging software products like Tabbles to organize files and folders on the system. Tabbles has both free and paid versions, however, the free version allows you to manage 5000 files and set up to 15 file tagging rules which is more than sufficient. The file tagging rules are what makes it different from the option in File Explorer since you can use auto tagging. This saves you time and effort. The software can be downloaded from Tabbles.net.
TIP: You can rename and tag music files quickly with TagScanner.
3] Tag Explorer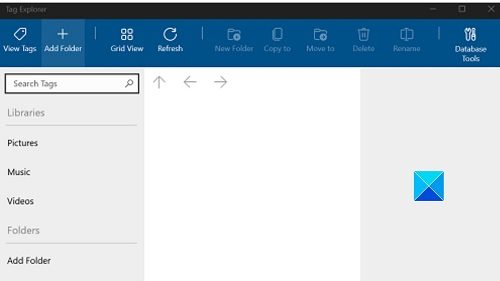 Tag Explorer is a Microsoft-approved software that works similar to Tabbles. However, the advantage is that it is free of cost, and you can tag as many files as you want to. Furthermore, since Microsoft approves the app, you can be sure that it is safe for your computer. The interface of Tag Explorer is quite easy to use, and you can also create folders other than tags. Rather, the folders for Pictures, Music, and Videos are present by default. You can download the tool from apps.microsoft.com.
4] Tagging by Connectpaste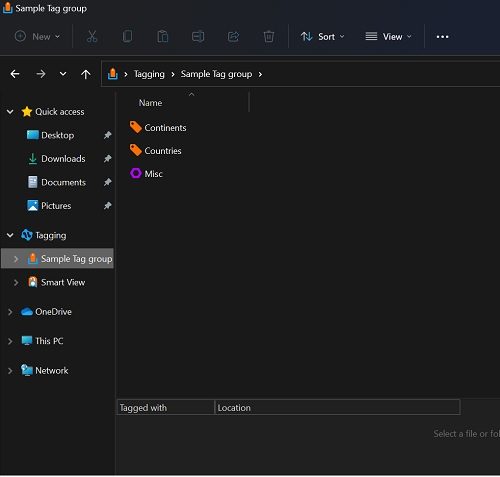 The software products mentioned above opened in a separate window and then you could arrange files. To view and access the files, you would still have to open the application. Even in the case of File Explorer, you would have to open the window for the specific option. This is where Tagging by Connectpaste comes to use. It inscribes itself as a part of File Explorer. You can see it on the side of File Explorer. Using it is very convenient and you would not need to open the application. You can download the tool from tagging.connectpaste.com.
5] TagSpaces Lite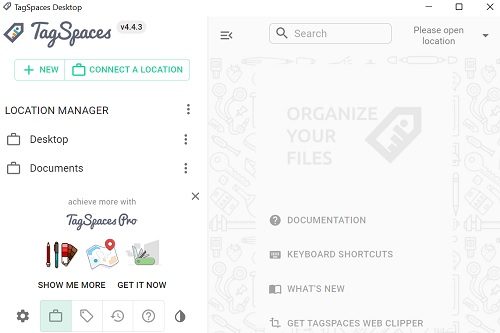 TagSpaces Lite is the free version of the popular Tag Spaces software range. I strongly recommend it because it provides extensive features like color coding, graphics interface, easy-to-use file viewers, etc. The free version lacks features like cloud connectivity, but it doesn't really matter for a file tagging software. The product will still be better than other options on this list. You can download it from tagspaces.org.
TIP: You can also dd custom tags to folders and files using Tagstoo
Can you tag PDF files?
Interestingly, you can tag PDF files easily using both the Adobe Reader software and all the above-mentioned software products. However, it will be better to use a third-party software because if your use Adobe Reader, the tags will only be visible after opening the application. Not classified as folders or files.
What is tagging in software?
Be it with applications, files, or folders, the concept of tagging remains the same. It is the process of assigning multiple entities under the same identity. This makes the classification of the identities easier. All you need to do is search a tag and you will get the needed information in the required order.
Please let us know if you would like to add anything in the comment section.