If you want to auto-delete Google Web & App, Location, and YouTube History, you can follow this tutorial. Google allows users to delete all the activities after a certain period, and you can set it up with the help of this guide.
By default, Google stores all activities such as your location data, YouTube search history, watch history, etc. Previously, it was possible to delete search history in Google via Google Web & App Activity page manually. However, now it is possible to remove the history automatically – thanks to the new feature inclusion.
In this article, we are going to show you the process of auto-delete Google Web & App Activity. However, you can follow the same steps to delete Location and YouTube history as well.
Auto-delete Google Web & App, Location & YouTube History
To make Google automatically delete Google Web & App, Location and YouTube history, follow these steps-
Visit myaccount.google.com website.
Sign in to your Gmail account.
Click on Manage your data and personalization option.
Click on Manage your activity controls.
Click on the Auto-delete button.
Select the deletion period.
Click the Next button.
Click on the Confirm button.
You need to open the Google Account page from where you can change various account related settings. For that, type https://myactivity.google.com/ in the browser address bar, and hit the Enter button. Now, you need to enter your Gmail account credentials. As this functionality is account specific, you need to enter the email ID from which you want to remove all the history at a predefined time.
After doing that successfully, you should see an option called Manage your data & personalization under Privacy & personalization. Click on it.
Then, click on the Manage your activity controls in the Activity controls box.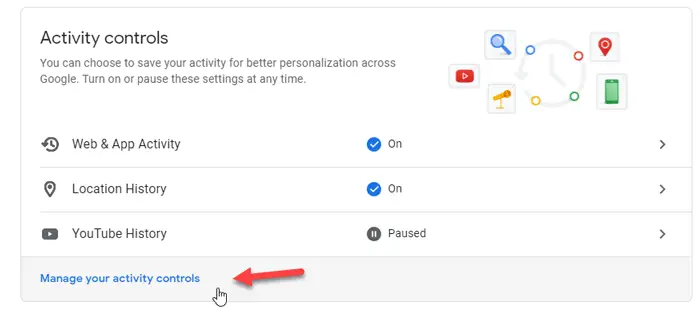 Here you can find all the Activity controls related settings and options. You need to click on the Auto-delete (off) option.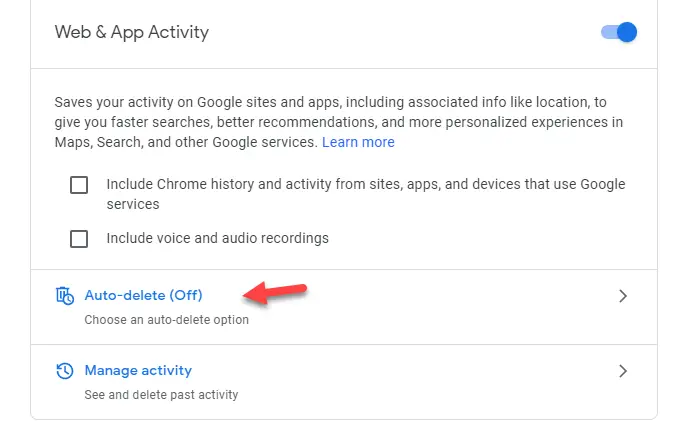 Then, select the time as per your requirement. As of now, Google allows users to choose either 3 months or 18 months.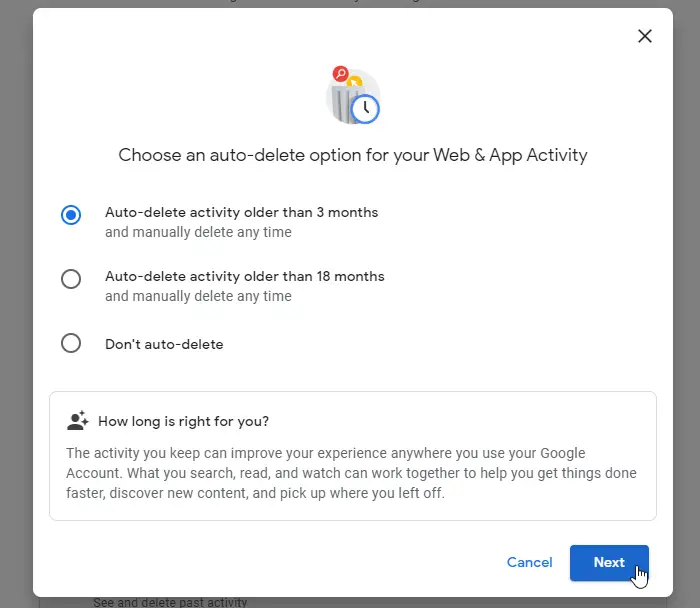 Therefore, choose something between these two options and click the Next button and confirm the change.
After that, Google will automatically remove all the history which are older than the selected time.
That's all! Hope it helps.