Some of the problems you may face while working with Microsoft's PowerPoint application can be audio and video problems. PowerPoint users report, sometimes, that when they send their presentation through e-mail, the recipients are unable to play the presentation, and they see Cannot Play Media error message. It just refuses to load. Although the problem is rarely experienced, it can be a cause of concern in some instances.
Audio and Video does not play in PowerPoint
If your Audio and Video does not play in PowerPoint, then this post will walk you through the process of troubleshooting audio and video playback and compatibility in PowerPoint:
Optimize media for compatibility
Check Codecs
Clear the Temp folder
Convert the affected media files
Compress media files
Open Microsoft PowerPoint in Safe Mode
Let us talk about this problem in a more detailed manner.
Fix Cannot Play Media Error in PowerPoint
1] Optimize media for compatibility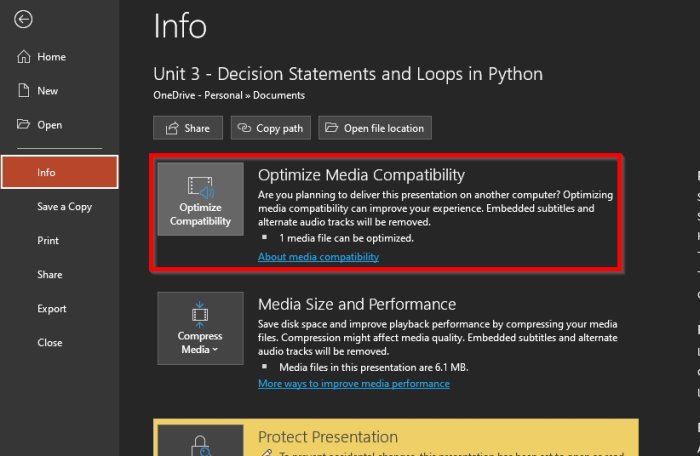 First, you need to Optimize Media Compatibility. For this, go to the 'File' menu and select the 'Info' option.
If the media format of your presentation has compatibility issues with other devices, the Optimize Compatibility option will flash on your computer screen. If the option doesn't appear, it means the presentation is fully compatible, and you can readily share the presentation.

Next, select Optimize Compatibility. When you confirm the action, PowerPoint will run the process for improving media that requires optimization.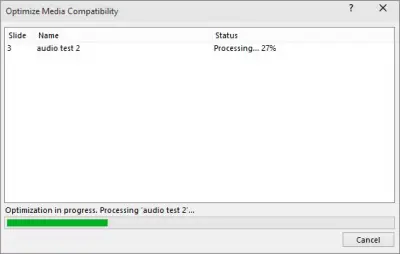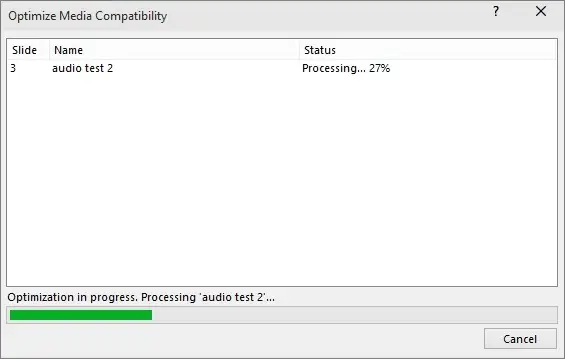 After that, a complete summary of resolutions of potential playback issues will be displayed alongside a list of the number of media occurrences in the presentation. It will also list the causes of playback issues.
If you have linked videos attached to your presentation, the 'Optimize for Compatibility' feature will request you to embed them. For doing so, select 'View Links. Then, to embed a video, select the Break Link option for desired links.
Bear in mind that the optimize option will only appear if you have a video or audio file in your presentation incompatible with PowerPoint.
Related: PowerPoint cannot insert a video from the selected file
2] Check Codecs
You need to ensure that you have the requisite Codecs installed on your Windows system.
Windows 10, by default, does not support all media codecs, so if you want to change that, you will need to download one of the many codec packs. From our point of view, K-Lite Codec Pack is one of the best options out there, so go ahead and check it out.
3] Clean out the TEMP folder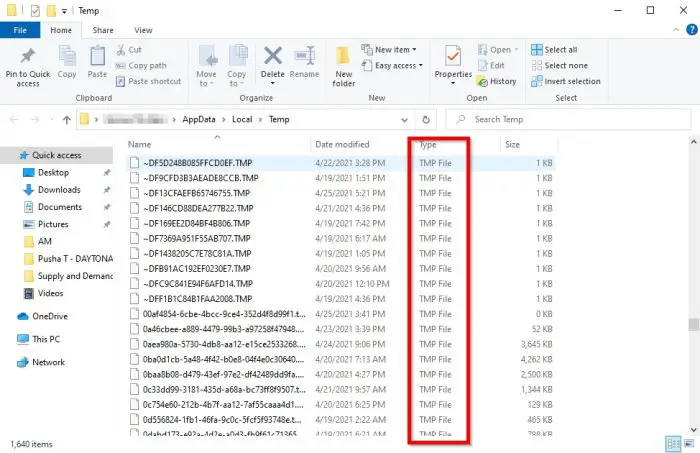 One of the first things you should do to solve video and audio problems within PowerPoint is to clear the TEMP folder. It is a simple task, so let us explain how to accomplish it.
As you know, when you have many files piled up in your TEMP folder, the PowerPoint app can slow down dramatically. To avoid this situation, check periodically for unwanted files and delete them in your TEMP folder. For locating your TEMP folder, try this!
Close PowerPoint and all other programs you are using. Now, click Start > Run. Then, in the Open box that appears to enter the following text, %temp% and hit OK. Select the .tmp files, and then press DELETE.
4] Convert the affected media files
Should every option above fail to work as intended, it makes sense to convert the media file to formats that work with PowerPoint. If you want to convert video, we suggest using the built-in Video Editor tool in Windows 10.
When it comes down to audio, how about checking out what VLC Media Player offers? It's pretty good.
5] Compress media files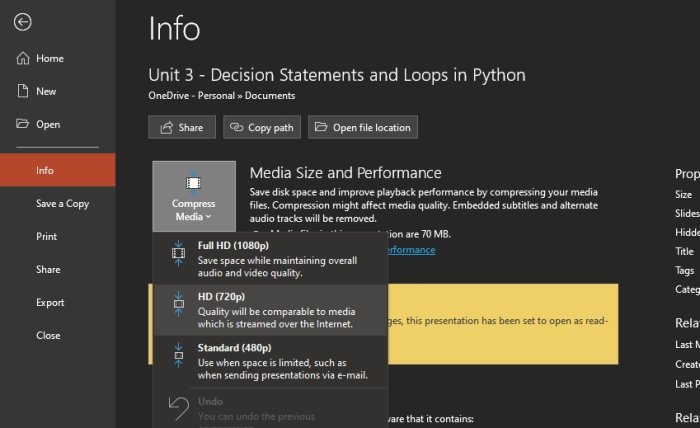 Another way to solve this problem is to compress the media files from within PowerPoint. This is quickly done by clicking on File > Info, then selecting Compress Media under Media Size and Performance. Select the right option from the pop-up menu, then sit back and wait for the program to compress all files.
6] Open Microsoft PowerPoint in Safe Mode
If all else fails, you may want to open PowerPoint in Safe Mode to see if it is possible for you to get your audio and video working as they should. To do this, press and hold the CTRL button, then double-click on the PowerPoint shortcut to have it opened in Safe Mode.
Getting trouble while inserting or playing media?
Verify if you have the correct codec installed. If not, install the required codec to run the media. You can even download appropriate third-party media decoder and encoder filters to let you decode and encode a variety of formats.
Why is Audio and Video Sound Low in PowerPoint?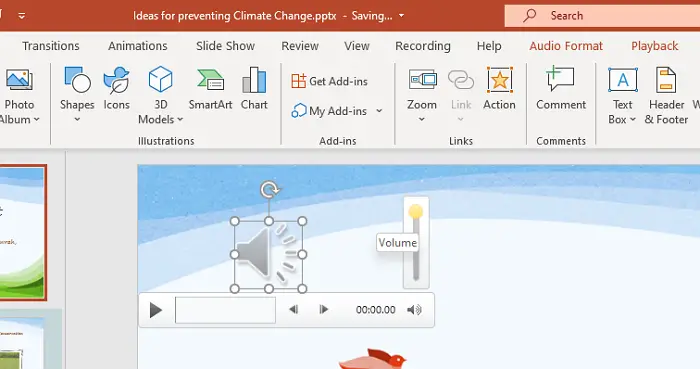 Go to the slide which has the audio and looks for a speaker icon. Select it, and then click on the volume icon. You can now increase or decrease the volume. If this doesn't help, the problem is with the audio file, and you will need to change or use another software to increase the volume.
Where is the audio format tab in PowerPoint?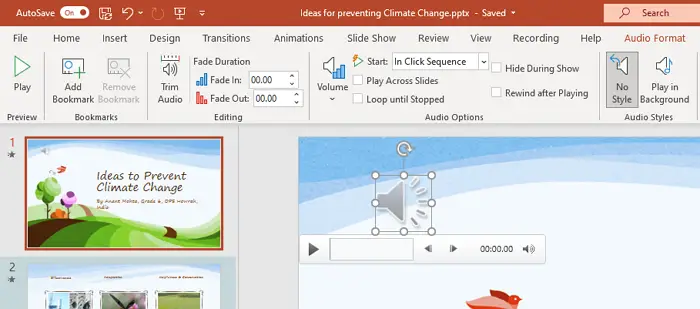 The tab appears when you select an audio file and offers options related to audio. Along with this, a Playback tab also appears that offers fine control on the audio, including bookmark, timing audio, volume control, and more.