We recently talked about Ashampoo Burning Studio, which is still available for free, and now its time to talk about their professional but free PDF software, which is also available for free. PDF is actively used throughout the world, and one of the toughest parts is editing it. Not any more. Ashampoo PDF offers professional-grade software with features that can suffice the need for most of the consumers. I would strongly suggest downloading this right away if you do not have any PDF editor on your computer. Let's talk about Ashampoo PDF Free.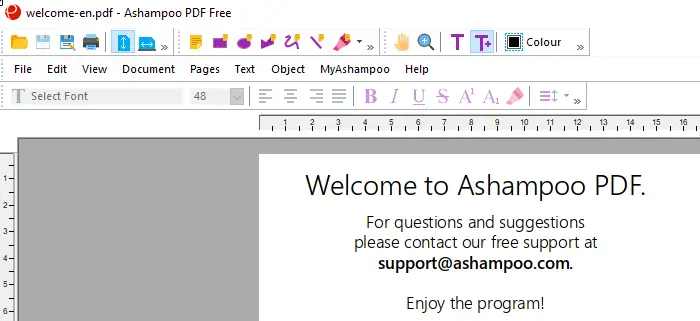 Before I start, once you download the software, it will be activated using your Ashampoo account. You can use your email id to create one if you don't have one. Your Ashampoo account will have the record of all Ashampoo products you have downloaded along with the activation keys. You can also download all the activation keys in PDF format.
Ashampoo PDF Free for Windows 10
Reading PDF is not a problem anymore. Most modern browsers support it out of the box. What is tough is editing it, deleting or adding pages, filling forms, and so on. 
Adding  Text to PDF
Adding  Notes to PDF
Managing Pages of the PDF file
PDF Document Security
Ashampoo PDF Free Features
These features are most useful for those who need to edit PDF documents now, and then, but even if you need to do it sometime, make sure you have this on the computer. Since this is the primary focus of the software, let's talk about it first.
Edit, Create and Manage PDF files
1] Add  Text to PDF
Any PDF file you open will be available to edit instantly. So if you are using this as a PDF reader as well, make sure to switch to View mode ( Edit > Work Mode > Viewing). Once you are through, switch to Editing mode.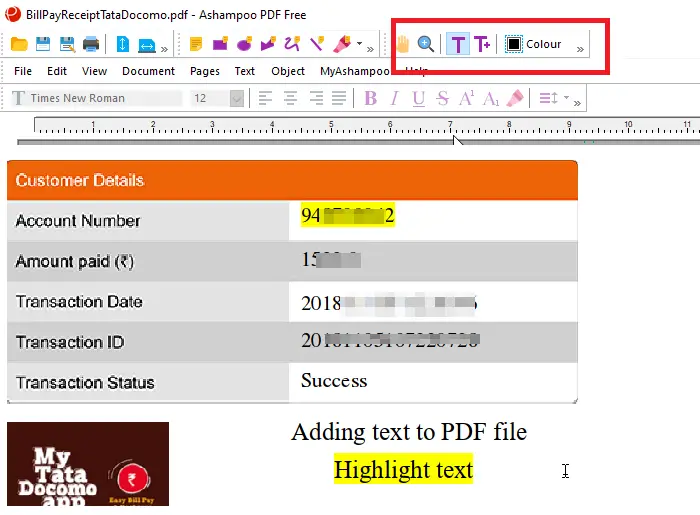 When you click anywhere or drag on the PDF file, it will create a text box where you can write your text. You can change fonts, text size, alignment, line spacing, and even use a highlighter. You can increase or decrease the text box size as well.
When editing files, you have the option to "Revert to Saved." If you are not sure if this is the editing you wanted as a final result, you can use it to go back to the last saved state.
2] Add Notes to PDF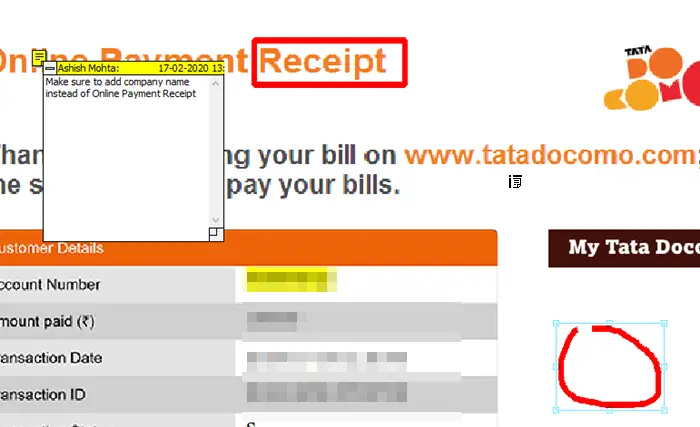 The tool can also be used as a markup tool. If you mostly approve and point out the already created PDF tool, then use this. The markup tool offers. You can add comments, draw rectangles, circles, polygons, scribble to draw as you wish, line tools. Your name will be used, so if anybody else opens the PDF file, the person will be able to read all the comments.
3] Manage Pages of the PDF file
If you want to add, remove, or extract pages from a PDF file, the tool offers those features as well. Open a PDF file, and then click on the Pages menu, and you have all those options. You can choose to add PDF after a particular page, first page, or last page. Once you are done with adding and remove pages, you can reorder them to what fits best.
4] PDF Document Security
Since the software is almost offering a versioning feature, you can choose the level of security for the document. Once you select the security level (Acrobat 3 to Acrobat 7), go ahead and set up password protection for the document. Along with this, you can add username, choose the level of editing, control print quality, copying extracting content, unlocking locked objects, and so on.
Ashampoo PDF Free Features
Create PDFs: Built-in printer driver to create PDFs from any Windows application
Fill out interactive forms and static forms
Compact in size and loads PDF files faster
Search for text in documents
Add delete, replace and reorder pages
Insert pages from existing PDF documents based on a range
Download Ashampoo PDF Free from the official website.