Apex Legends is an online multiplayer battle royale game developed by Respawn Entertainment and published by Electronic Arts. The game offers two modes that allow single and two-player squads. But recently, many users have been complaining about Apex Legends crashes after installing EasyAntiCheat on the EA games app.
What is EasyAntiCheat?
EA EasyAntiCheat is an anti-cheat solution for Windows Devices. This service ensures fair play and helps prevent cheating with a strong focus on privacy and security. Any game using EA anti-cheat will automatically install once the user installs the game.
Apex Legends crashing after EasyAntiCheat
If Apex Legends crashes after installing EasyAntiCheat on the EA games app here are some suggestions to help you resolve the issue:
Check System Compatibility
Repair Game Files
Update Graphics Driver
Refresh EasyAntiCheat Service
Allow EasyAntiCheat and Apex Legends through Firewall
Reinstall the game
Now let us see these in detail.
1] Check System Compatibility
Before getting started with different troubleshooting methods, check if your device meets the minimum requirements. It's possible your device doesn't meet the minimum requirements to run Apex Legends. The recommended requirements are:
OS: 64-bit Windows 7, 8, 10, 11
CPU: Intel i5 3570K or equivalent
RAM: 8GB

GPU: Nvidia GeForce GTX 970 / AMD Radeon R9 290
GPU RAM: 8GB
HARD DRIVE: Minimum 22 GB of free space
2] Repair Game Files
The game files can get corrupted due to a bug or a recent update. This could also be the reason why this issue is troubling you. Repair the game files on your PC and check if the problem is fixed. Here is how it's done:
Open the EA Game app and click on Apex Legends.
Click on Manage and select Repair.
3] Update Graphics Drivers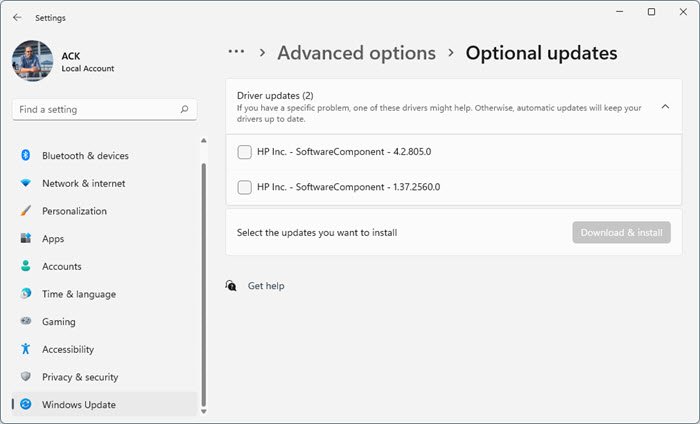 Outdated or corrupted graphics drivers can also be responsible for why Apex Legends may crash. Update your device's Graphics drivers and check if the issue gets fixed.
You can also search for driver downloads for your system on the internet and then search for the driver's name on the site. Visit your computer manufacturer's website, or you may visit the graphics hardware manufacturers' site.
4] Refresh EasyAntiCheat Service
Try refreshing the EasyAntiCheat service. When you refresh any service, the contents are re-read into the memory; the changes reflect the next time the service is accessed. Here's how you can do it:
Press the Windows key + R to open the Run dialog box.
Type services.msc and hit Enter.
Scroll down and search for EasyAntiCheat service.
Right-click on the service and select Refresh.
5] Allow EasyAntiCheat and Apex Legends through Firewall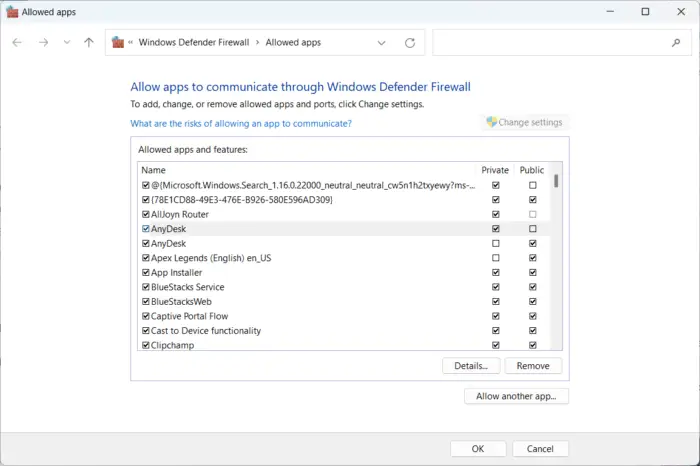 Windows Firewall sometimes interferes with Valorant's processes and makes it malfunction. Making some exceptions in Windows Firewall can help fix the error. Here's how:
Press the Windows key + I to open Settings.
Navigate to Privacy & Security > Windows Security > Firewall & network protection.
In the Firewall tab, click on Allow an app through firewall.
On the next page and click on Change settings.
Select EasyAntiCheat and Apex Legends in the Allowed apps window and check both the Private and Public boxes.
6] Reinstall the game
If none of the above-mentioned workarounds were able to help you, reinstall the game. This is known to help most users fix this issue.
Let us know if anything here helped you.
Fix: Connection rejected Invalid token error in Apex Legends on Xbox Console.