When you need a simple app that scans the whole network to find out dead and live IP addresses, you should consider using Angry IP Scanner. Angry IP Scanner is a free and open-source IP monitoring tool for Windows. Let's take a look at the tool that can save you time.
IP monitoring tool for Windows
Let's assume that you have a small office with ten or fifteen computers, and all the machines have different IP addresses. Or, let's presume that you have a big office and you have more than fifty or sixty IP addresses assigned to different computers. And you want to find out which IP is dead or live. Angry IP Scanner has only one function, and that is to find out whether an IP address is dead or live.
Angry IP Scanner features
To use this software on your computer, you need to have Java installed. Once you have confirmed this, you can download this tool for 32-bit as well as 64-bit Windows machine. After opening, you will find a window like this: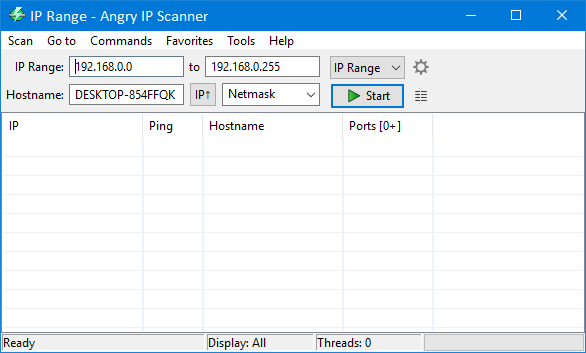 Here you can choose the IP Range, Random, or Text file. If you choose IP Range, you need to enter your respective IP range (e.g., 192.168.0.1 – 192.168.0.100). If you select Random, it will automatically include a random IP range. The third option is Text File. If you have multiple IP addresses written in a text file, you can choose that file and check the ping status of those hosts.
For this example, you can enter an IP range. Therefore, you need to select the Subnet Mask from the corresponding drop-down menu. After selecting everything, click the Start button.
It takes time based on your selection. After completing the scan, you will see the results:
The blue marked IP addresses are live and working currently. However, the red marked IP address is dead or no longer active.
It is also possible to export the list of IP addresses visible on the list. To do so, go to Scan > Export all.
I hope this simple tool will be helpful for you. If you like, you can download it from here.
Similar tool: Advanced IP Scanner.