HawkScope is a productivity tool that allows you to access your hard drive contents quickly via your Windows system tray menu bar icon with a dynamic pop-up menu.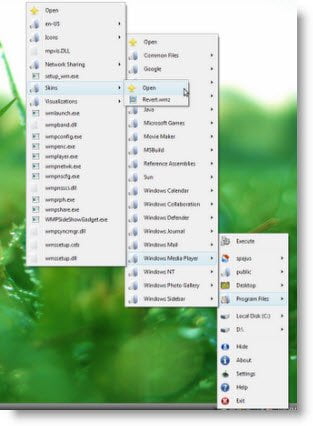 Access any file with a single click
Main features of HawkScope:
– Completely Free and Open Source
– Cross-platform, runs on Windows, Linux, and Mac
– Navigation through hard drive contents via dynamic pop up menu
– System-wide global hotkey for invoking menu right under mouse location (on Windows and Linux only)
– Configurable favorite locations for quick access
– Hide unwanted drives, folders, or files by adding them to the blacklist
– Plugin system.
Hawkscope also supports the use of plugins. There are 6 available which add some rather useful features to it.
HawkScope free download
You can download HawkScope from its Home Page. It requires the Java Runtime Environment.