There may come a time when you are required to download a .zip file from a DropBox link shared to you, or you've decided to share files via the popular cloud platform with a colleague or friend. Now, due to the rules of DropBox, it's not possible for users to download a shared file that exceeds 1GB in size. Whenever you make attempts to download such a large file, an error that says "Zip file is too large" should pop-up.
Fix Zip file is too large error
The question is, then, how does one get around this issue. Yes, we know it's rather frustrating and time-consuming, but there are a few ways to slip through the cracks, and we're going to talk about them in great detail.
If you're sharing a file with someone else that stands over the 1GB limit, then we'd like to recommend splitting the .zip file into smaller pieces for easier download. To get this done, it's best to use 7-Zip, one of the best freeware for compressing files that is available today.
What makes 7-Zip interesting is the fact that it includes an option to split files, and from our experience over the years, it works quite well.
Split .zip file with 7-Zip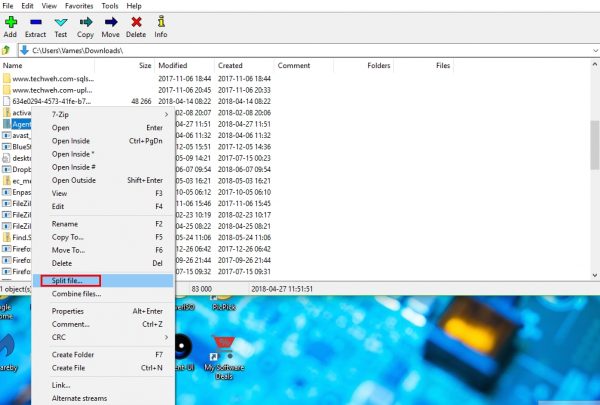 OK, so the first thing to do here is to download the program from the official website. Bear in mind that 32-bit and 64-bit options are available, so select the one that fits well with the specifications of your computer.
Once the program has been downloaded, launch it, then search for the required .zip file. After finding it, right-click on the file then select Split file from the list. Once you've clicked on the Split file option, a new window should appear.
This window wants you to choose the size volume of the files once they are split into multiples. Select the preferred size volume, click OK, and wait for 7-Zip to do its thing. Finally, you'll want to upload these files to DropBox.
Combine the split files back into a single entity
The person on the other end must be taught how to combine the files after download. He or she should copy them into a folder, then simply right-click on a single split file, select the option that says Combine files, and watch the magic happens.
Use DropBox for Windows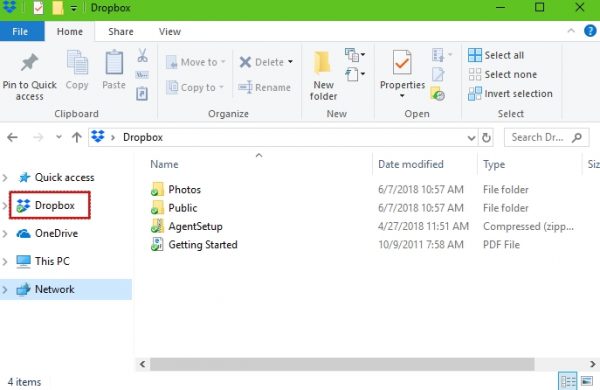 Another way of possibly getting around the 1GB restriction is to download DropBox for Windows. You see, the software doesn't have the same draconian restriction limits when compared to dropbox.com, so that's a great reason to have it.
Then again, we can understand why some folks would be adamant to install the software due to security concerns with the services in the past. If you're not one of those concerned people, then keep reading.
Download the software from here, then install. After installing, a window will emerge asking for your login credentials. Once you're in, DropBox should now be a member of your Windows desktop in similar way to OneDrive.
To add your files to DropBox, simply right-click on it then select the option that says Move to DropBox. If there's already a large file inside of your account, you should have no problems whatsoever synchronizing it with your Windows computer.
Trust this works!