The Xbox gaming console comes with a lot of storage space. Depending on the model you purchase, you'll start with either 500GB or 1TB. As such, completely filling the hard drive can take some time but when it does and you try updating the console, you get Your Xbox is almost full message. Here's what you can do.
Why is my Xbox storage so full?
A major chunk of the available storage space in Xbox is taken up by games and apps. So, if your console throws up the 'Your Xbox is almost full error' message, create some space by uninstalling items you no more require.
Your Xbox is almost full
Upon seeing this message, your first course of action should be to free up some space on your Xbox console. Let's see how it is done!
Click on Go to my games & apps.
Highlight the content you're not currently using.
Hit the Menu button on your controller.
Choose Manage game/app.
Select the saved memory file you want to delete.
Hit Uninstall button.
How to fix Your Xbox is almost full error message
[Image source – Xbox.com and Microsoft.com]
Select Go to My games & apps option visible at the bottom of the message window.
Make a list of the games you are not playing anymore or apps you are not currently using, such as a game trailer or an old app or game.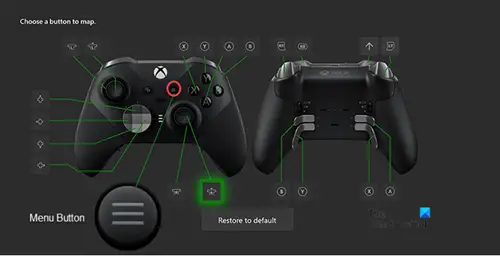 Then, press the Menu button (visible as three horizontal bars) on your controller.
Select Manage game/app.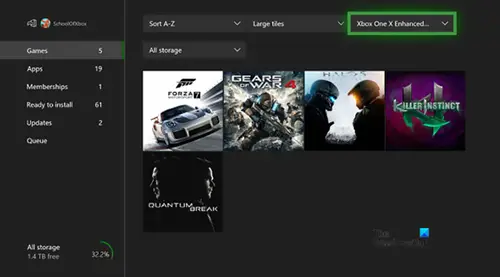 Choose the saved memory file you want to remove.
Hit the Uninstall button to free up some space.
Once done, try again to launch the game or app associated with the content update. The update process should start again. If you get the 'Your Xbox is almost full' message again, you'll need to free up more space.
How to get more space on your Xbox One without deleting games
You can expand your Xbox One memory by adding an external hard drive. Just make sure that these requirements are met by the external hard drive:
A minimum capacity of 256 GB
It supports USB 3.0
How to get more storage on Xbox One without hard drive
Apart from removing unused games, you can free up more disk space as follows:
Press the Xbox button on your controller
Select Profile & system > Settings > System > Storage.
On the Manage storage devices screen, select:

Clear local Xbox 360 storage: This deletes Xbox 360 games saved locally, but they'll remain in the cloud.
Clear local saved games: This deletes games saved to your hard drive, but they'll still be saved to the cloud.
How many Xbox games can 1TB hold?
An Xbox console with a 1TB hard drive can hold about 18 – 20 games. Chances are you might still remain with some extra space.
Hope it helps!