XWidget is a simple piece of software that brings a flair for customizing to your Windows computer while adding some of its own new features. XWidget is a handy and light yet powerful visual widget editor with very subtle animations. Although there are several such Windows dashboard programs out there, this freeware includes some unique features and is the easiest to use. It has a simple and user-friendly interface that will guide you step by step through all its features.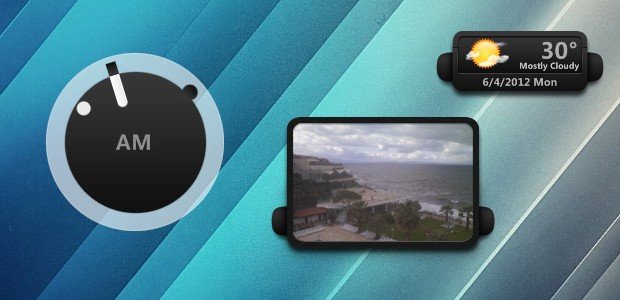 XWidget Free Desktop customization for Windows PC
XWidget comes just in a 7 megabytes file, but the installer brings an irritating 3rd-party offer. It installs quickly on the computer system and opens with three widgets – a photo gallery, a clock, and Weather – and resides as a tray icon in the system, where you can configure its further features.
XWidget has a total of fourteen default widgets –DriverDock, AppsTab, iFolder Dock, System, Search, Recycle, Net, IP Address, RSS, Uptime, Time, Photo Album, and Weather. However, this free software supports many more widgets too and the user can add more widgets just in a few seconds by clicking on More Widgets' on the context menu of the tray icon.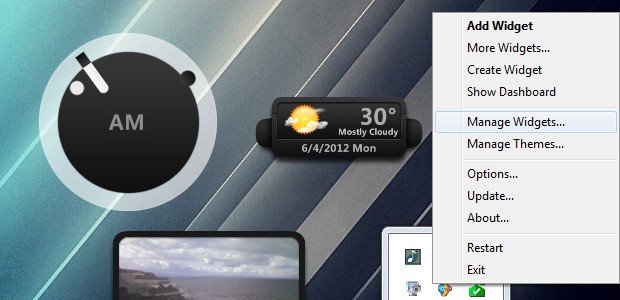 XWidget comes in two different modes – Desktop mode and Dashboard mode.
XWidget Desktop Mode
This brings a complete Mac-like dashboard to your Windows computer. You can get various widgets and install them on your computer system easily and quickly. You can also create new widgets similar to that available in the Mac OS X version.
All the installed and created widgets are displayed on the desktop and live behind the Windows. The widgets stay there even when we click on 'Show Desktop'. We can moreover arrange these widgets by just 'drag-n-drop'.
XWidget Dashboard Mode
The Dashboard has a semi-transparent black background giving a feel similar to OSX. Unlike the Desktop mode, the dashboard mode, the widgets are displayed on the top. You can reach the XWidget Dashboard mode directly by double-clicking the middle button of your mouse. The Dashboard mode has a 'Plus' button in the left bottom to add and remove widgets.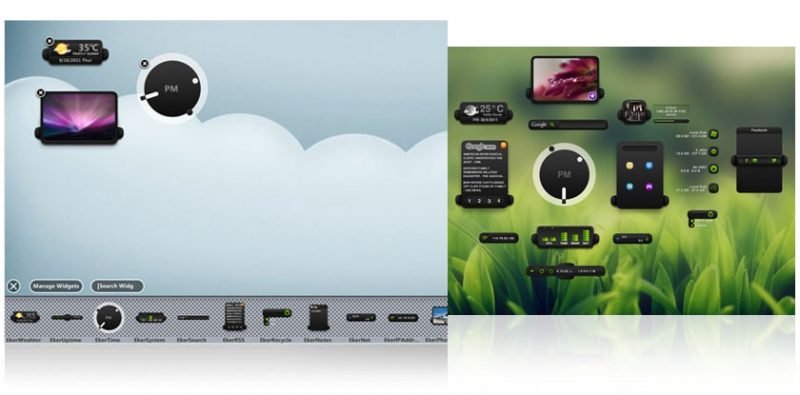 You can toggle between the Desktop mode and Dashboard mode easily and quickly, but it seems that there are a few bugs still to be fixed. A few widgets often get disappeared while switching between the two modes. To get all the widgets back, you need to restart the system which is actually not very comfortable. It is better to stick with one of the two modes to avoid this glitch.
All the widgets are extremely useful and provide a potent customization option for Windows users. It impacts the system boot in just four seconds which is absolutely worth it when compared to the productivity of XWidget. With 15 widgets open, XWidget uses 10k RAM. It takes a maximum of 200k RAM when running heavy widgets.
Overall, XWidget is a simple functionality to Windows providing easy customization with many productive features. You can download it from here. 
If your antivirus software gives out a warning, it may be a false positive, as many download sites have given it a 100% clean malware-free certificate.
XLaunchPad from the same developers may also interest you.