Alexa, the cloud-based voice service from Amazon will get the ability to control Microsoft Xbox One. As we know, the gaming device already supports Cortana. The same functionality would be extended to Alexa through various Echo devices, like the Amazon Echo and Xbox Skill app. It's the Xbox Skill that brings voice control support for Alexa-enabled devices that enable you to navigate and interact with Xbox One using voice commands through your Cortana and Alexa-enabled devices.
Xbox Skill all lets you control Xbox
Users can try the Xbox Skill with Cortana or Alexa, here's how to get started:
Control Xbox One using Amazon Alexa
1] Sign in to your Xbox account and visit amazon.com,
2] Next, sign in with your Amazon Account, follow the on-screen instructions.
3] Plug your Echo into a power outlet. After about a minute, when the light turns from blue to orange, tap Continue.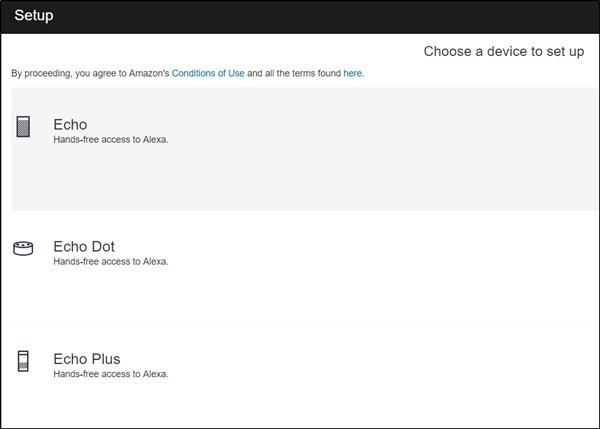 4] Connect your computer to your Echo by going to your Wi-Fi settings on this computer and select the network of the format Amazon-XXX. It may take up to a minute to display. After connecting to Amazon-XXX, you can continue setup.
5] then, sign in with your Microsoft account to link the skill.
6] Wait for few minutes until Alexa discovers your console, then follow the on-screen instructions to pair your console with Alexa.
7] Try your first command – "Alexa, start Rocket League."
Control Xbox One using Cortana
1] Sign into your Xbox gaming console you would like to control.
2] Next, go to your Windows 10 PC, click on microsoft.com to sign in with your Microsoft account to link the skill.
3] Give a command like, 'Hey Cortana, tell Xbox to open Netflix.'
You should be good to go now!
Apart from just turning on the console, Alexa can do a bunch of different things with your Xbox One – launch games, pause an episode playing and even capture screenshots mid-game.
Earlier too, Xbox had this ability to be voice-controlled but required a Kinect peripheral. Also, it didn't receive much response then, since a hefty price for the console and Kinect peripheral together, drove the potential buyers away.
As such, Microsoft quietly hid much of the voice functions. However, recent times have seen a rapid surge in the popularity of voice-assisted devices like Amazon's Echo, Apple's HomePod and Google Home. So, viewing this as an opportunity to stage a comeback, Microsoft decided to add much of the functionality to Amazon Echo.