Ever since the launch of the first Xbox, the most standout feature in our eyes was Xbox Live. – now called the Xbox Developer Program. Since then, Xbox Live has grown tremendously, and today, both Sony and Nintendo have followed in Microsoft's footsteps with similar services. For those who are unaware of what Xbox Live is, it's the gateway to multiplayer gaming on the Xbox One and Windows.
Xbox Developer Programs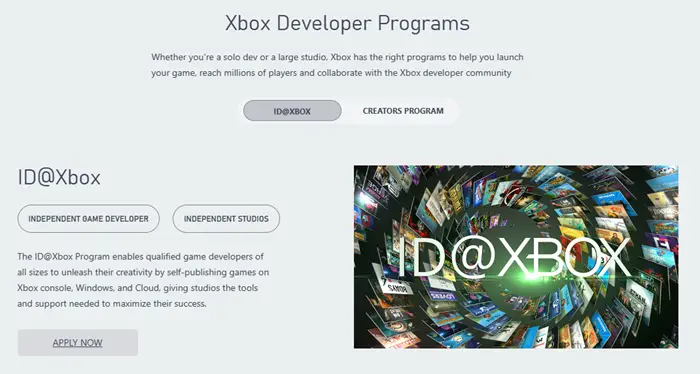 Partner and become a creator with Xbox. Attract and engage over 100 million players around the world. Xbox can provide the tools, resources and guidance to help you join one of the world's most beloved ecosystems.
Now, while Xbox is a phenomenal service, it's not open to every developer, and that is a problem for small teams or just a developer who's a one man army. However, this is about to change after Microsoft announced that it plans to open Xbox to all developers via the Xbox Developer Programs.
The Program is a great for quickly publishing your game to Xbox One and Windows, with a simplified certification process and no concept approval required. If you want access to even more Xbox capabilities, be featured in the main Xbox One store, or receive dedicated marketing and development support, you can apply to the ID@Xbox program.
The service is currently in preview, so developers can download SDK and begin with the integration of Xbox into their games. Now, it won't be possible to submit games with Xbox integration right now, as that is set for a late date. Unfortunately, Microsoft did not specify when this date will be, but we're almost certain it won't be too long from now.
According to Microsoft, developers can use the tools they have already used. Tools such as Construct, MonoGame, Unity, and Xenko, are all supported. Furthermore, Microsoft is confident more tools and game engines will be brought on board in the near or distant future.
What happens when a game is published?
Microsoft says when a game from the Xbox Developer Program is published, it will show up in the "Creator games section" in the Xbox Store. As for the Windows Store that's available on every Windows 10 computer, these games will be mixed with other titles.
Something you need to know
The Xbox Developer Program does not give developers access to every feature Xbox has to offer. The most notable here is multiplayer, and from what Microsoft has to say, this aspect is not supported. Developers who need this feature must join the ID@Xbox program to benefit.
It should be noted that Achievements are not supported as well. No word if it will be in the future, but for now, developers joining the Xbox Developer Program will have to do without it.
The four steps to developing titles using the Xbox Developer Program
First, create a Microsoft account if you have not yet done so. Next, sign up for the Dev Center Developer program, sign up to join the Xbox Developer Program, and finally, read the necessary documentation then move on to download the SDK. Visit Microsoft.com to get started.