To insert an image into a text in Microsoft Word 365 can be challenging, unlike PowerPoint, where an image can be easily inserted into a text. Most individuals will give up their thinking of inserting images into text in Word and try to do this procedure in some other software, but they do not have to do so; there is another way to insert an image into text in Word.
Wrap Text around Picture in a text box in Word
Open Microsoft Word.
Click the Insert tab on the menu bar.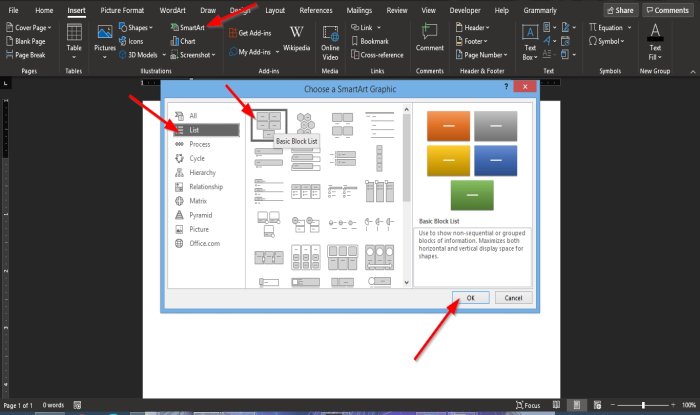 On the Insert tab, click the SmartArt button in the Illustration group.
A Choose SmartArt Graphic dialog box will pop up.
Inside the dialog box on the left pane, click List.
On the List page, click the first one called Basic Block List, then Ok.
Five text boxes will appear in the word document; delete all except one.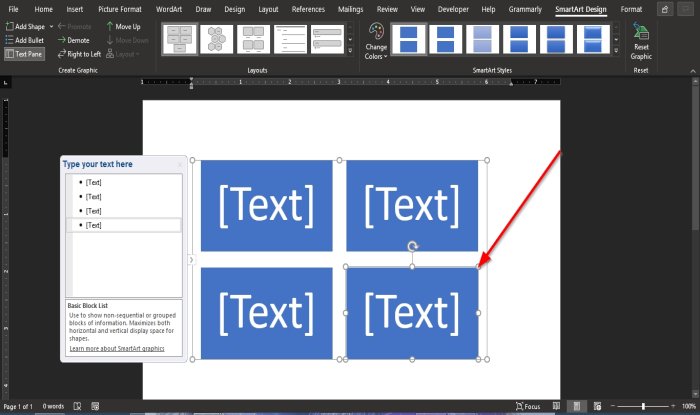 To delete the text box, click the textbox's Resize Point and press the Delete key on the keyboard.
Now, enter a text into the textbox.
You can change the size or font of the text if you want.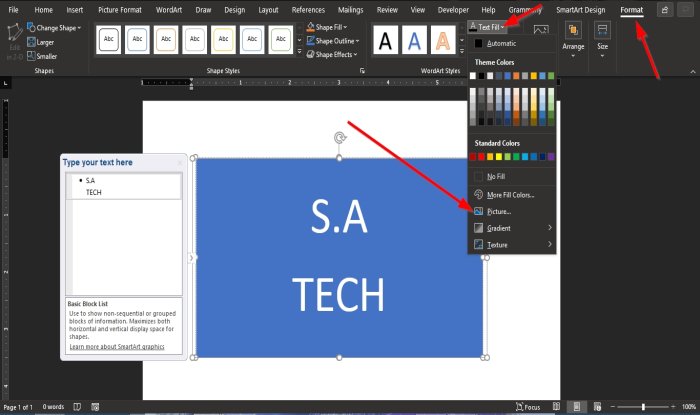 Then, click the Format tab that appeared on the menu bar.
On the Format tab, click the Text Fill button in the WordArt Styles group.
In the drop-down list, click Pictures.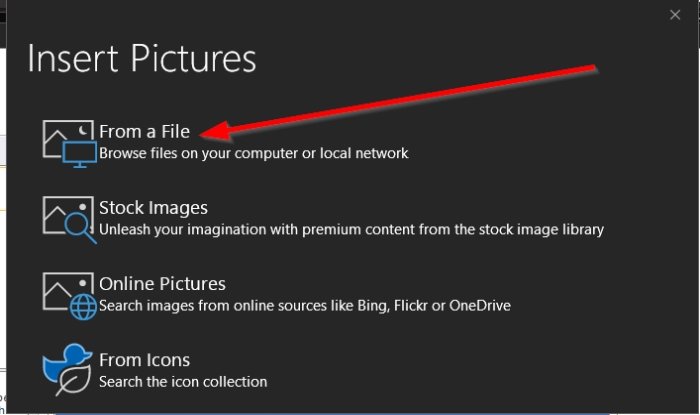 An Insert Pictures dialog box will appear.
Inside the dialog box, click From a File.
An Insert Picture dialog box will appear, select the file you want, and click Insert.
The picture is inserted in the text.
You can also change the background of the text box to the color that suits the image.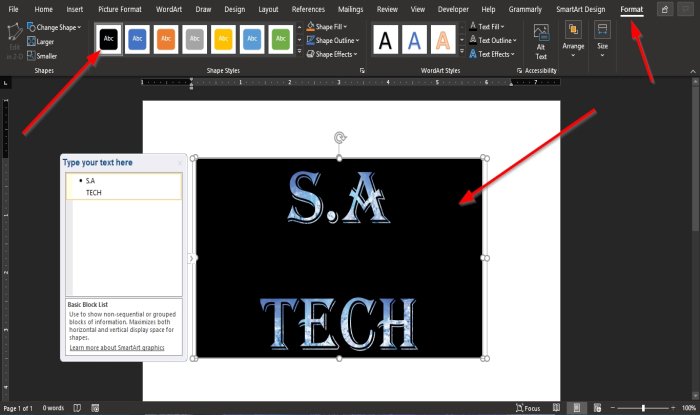 On the Format tab, go to the Shape Style group's build-in outlines and select an Outline that matches the text containing the picture.
Once you select an Outline, you will notice that the color of the text box changes.
We hope this tutorial helps you understand how to insert an image into text in Word.
Read next: How to extract Text from an Image in Microsoft Word.