Users face a lot of problems while updating Windows 11/10 from time to time. Each failed update comes with a unique code and there is a whole list of Windows Update Error codes and such update errors might be endless. One of such errors is Windows Update error 0x80240035. If you are also facing this error or issue while updating Windows 10, then you can try some fixes covered in this post that might resolve this issue.
Error code 0x80240023 -2145124317, WU_E_EULAS_DECLINED – The license terms for all updates were declined.
Fix Windows Update Error 0x80240023
Here is a list of fixes that can help you:
Ensure that Windows is activated
Run Windows Update Troubleshooter
Clear contents of DataStore folder
Install OFV.msi file
Cloud-Repair Windows 11/10.
1] Ensure that Windows is activated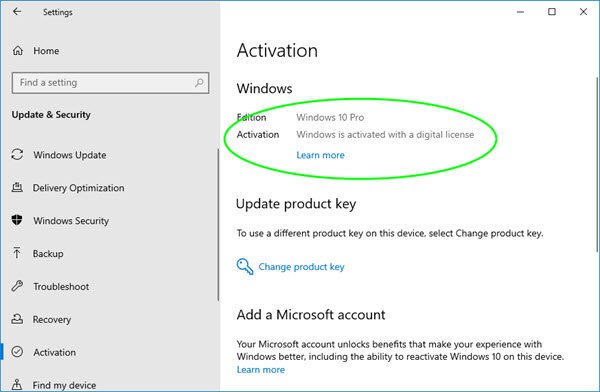 Before you begin, ensure that your Windows 10 is activated. If yes proceed to the next point; if not, activate your Windows 10 copy.
2] Run Windows Update Troubleshooter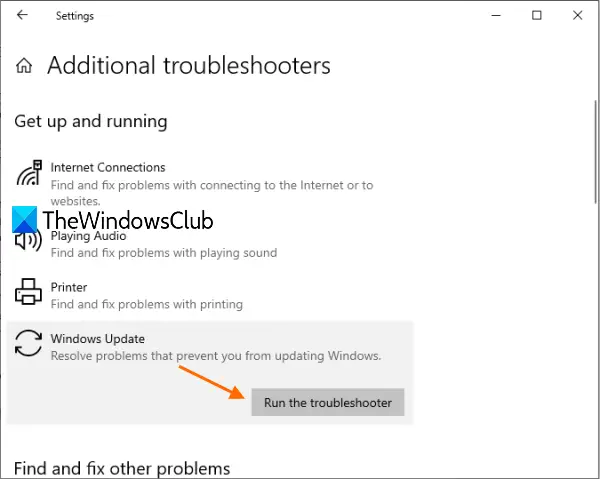 Windows 10 comes with a built-in update troubleshooter that can find update-related problems and fix them automatically. That might also work for this error 0x80240023. Follow these steps:
Open Settings app using Win+I hotkey
Click on Update & Security category
Access Troubleshoot page
Click on the Additional troubleshooters option available on the right-hand section
Click on the Windows Update option
Press Run the troubleshooter button.
This will automatically detect update-related problems (like missing security settings, corrupt files, Registry entries, etc.) and fix them. After that, check for updates and see if your problem is resolved.
3] Clear contents of DataStore folder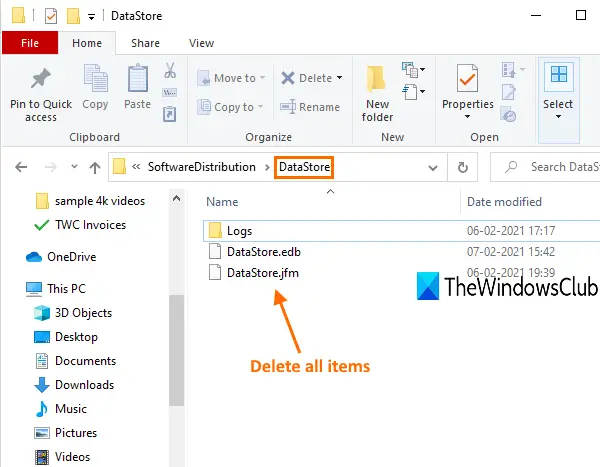 DataStore folder contains temporary files and LOG files related to Windows update and update history. It might be possible that some file is there which is causing the issue that you're stuck and getting this update error. So, removing all such files present under the DataStore folder might do the trick.
Before doing that, you should open Windows Services Manager and stop the Windows Update service.
After that, follow these steps:
Open File Explorer using Win+E hotkey
Paste %windir%\SoftwareDistribution\DataStore in the address bar
Press Enter to open the DataStore folder
Select all files and folders present in the DataStore folder
Delete them.
Now restart the Windows Update service again using Windows Services Manager and then try to run Windows Update again.
4] Install OFV.msi file
This fix has helped many users who have installed MS Office 2007. Windows 10 will update all the applications but might throw an error 0x80240035 for Office 2007. Let's check the steps:
Open File Explorer using Win+E hotkey
Paste %windir%\SoftwareDistribution\Download path in the address bar
Press Enter
Look for the OFV.cab file
Double-click on that file
Look for the OFV.msi file
Install it.
TIP: If you don't find the OFV.msi file, then you can take the help of the Microsoft Update Catalog. Access its homepage and type Microsoft Office validation in the search box. In the search results, download Microsoft Office File Validation Add-in and install it.
5] Cloud-Repair Windows 11/10
If nothing helps, you may need to use the Cloud Reset option to repair your Windows installation.
Hope something from these fixes will help.