If you receive a Windows Update error 0x80070490 while updating your Windows operating system, here are few steps you could try to help resolve the issue. This error can occur if your system component store or Component-Based Servicing (CBS) manifest has been corrupted.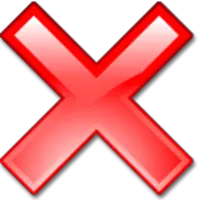 Windows Update error 0x80070490
1] Run SFC and DISM
In Windows 10, Windows 8.1 and Windows 8, you should run the System File Checker and the DISM Tool to repair system image and restore system health, and see if that helps. Our Ultimate Windows Tweaker can help you run them with a click. The command to be used in an elevated command prompt is:
DISM.exe /Online /Cleanup-Image /RestoreHealth
When you run it, the DISM Tool will use Windows Update to provide the files that are required to fix corruption. But if your Windows Update client itself is broken, KB958044  says that you will have to use a running Windows installation as the repair source, or use a Windows side-by-side folder from a network share or from a removable media, such as the Windows DVD, as the source of the files, and then use the following command instead:
DISM.exe /Online /Cleanup-Image /RestoreHealth /Source:C:\RepairSource\Windows /LimitAccess
Here you will have to replace C:\RepairSource\Windows with the location of your repair source.
If you are running Windows 7 or Windows Vista, after running the System File Checker, you should use the System Update Readiness Tool to repair Windows Update.
2] Create a new User Account
If this does not help, create a new User Account and see if that works for you.
3] Check Windows Update Services
You need to also ensure that your Windows Update Service, Background Intelligent Transfer Service and Cryptographic Service are running properly.
To do this, open Run box, type services.msc and hit Enter to open the Services manager. Here you can check the status of each of these services. Ensure that they are started. Windows Update at Automatic (Trigger Start), BITS should be set at Automatic (Delayed) and Cryptographic Service at Automatic.
Double-clicking on the service name will open up its Properties box that will offer additional options.
4] Run the Windows Update Troubleshooter
Run the Windows Update Troubleshooter and see if that helps.
All the best.