We have already seen how to fix limited WiFi connection problems on Windows 11/10. But sometimes you may come around the issue, where your system isn't able to identify or detect any WiFi or wireless network. In some scenarios, it could be a hardware issue that you can verify from the Devices Manager. Here you have to look for whether your wireless driver is working properly or not. In case you find that it is a hardware problem, you should visit the nearest computer repair shop to get fixed.
While if you're pretty sure that nothing is wrong on the hardware side, you can check if the Remote Procedure Call (RPC), Windows Connection Manager and WLAN AutoConfig services are running properly in the Services window (Run services.msc to get this).
In our case, we found that WLAN AutoConfig service was not working on the system, and we received the following error message:

Windows could not start the WLAN Auto Config service on the local computer. Error 1068: The dependency service or group failed to start.
After doing some research on this issue, we came across a solution which helped us to solve this problem. We are therefore sharing it with all of you.
Windows could not start the WLAN AutoConfig service on the local computer
1. Press Windows Key + R combination, type put regedit in Run dialog box and hit Enter to open the Registry Editor.
2. Navigate here:
HKEY_LOCAL_MACHINE\SYSTEM\CurrentControlSet\Services\Dhcp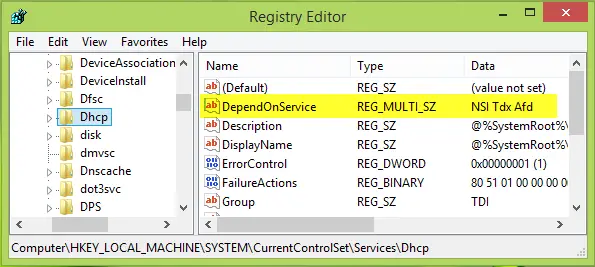 3. In the right pane of this location, look for the registry multi-string named DependOnService. Double click on the same to modify its Value data: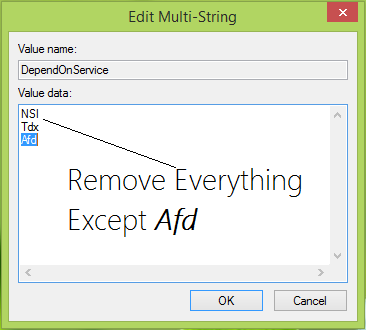 4. In the Edit Multi-String window so appear now, you have to remove everything except Afd. In other words, only Afd should be the Value data for this multi-string.
Click OK when you're done. You may now close Registry Editor and reboot to get fixed.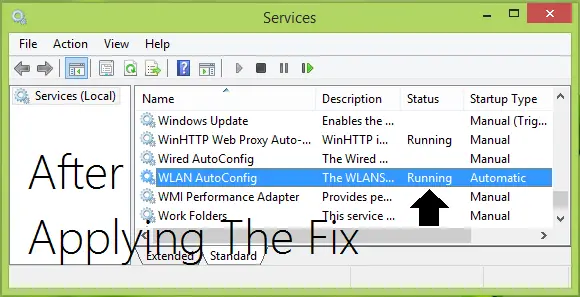 Let us know if this solution worked for you.
TIP: More generic suggestions to troubleshoot Windows Services will not start issues.