When installing Windows on a computer that already houses an existing Windows copy, you may run into an error where Windows fails to format the partition.  The full error message goes as—Windows could not format a partition on the disk. The error occurred while preparing the partition selected for installation, Error Code 0x80070057. This post will guide you on how you can fix the problem and install Windows.
Windows could not format a partition on disk, Error 0x80070057
When Windows is installed, it creates a System Reserved partition which is used for recovery. If the portion is damaged, formatting can be a problem. The reserved system partition is also the same area reserved for the BitLocker encryption. Hence it protects any f0rmat action.
The only way to resolve the problem is by deleting all the partitions, including the system reserved, and create new ones. Windows installation process offers disk management tools. You can use this tool to delete, format, create new, and extend partitions. The software also offers an optional Load Driver option if you wish to install the drivers along with the installation.
To resolve the problem, select the Disk 0 Partition 1: System Reserved partition, and then click on delete.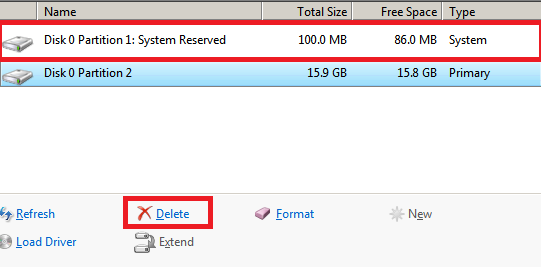 You will be prompted by a warning that recovery files are important, and if you delete all data inside, it will be lost. Click on the Ok button.
Next, select  Disk 0 partition 2, where you had planned to install Windows. Delete this was well after confirmation.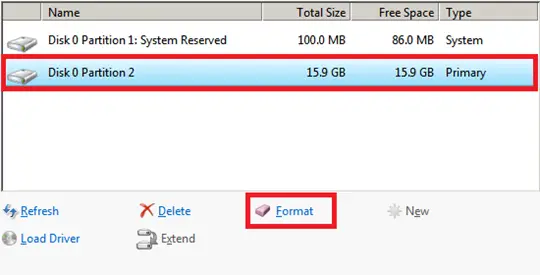 Lastly, click on the New link, and choose to create a new partition which you plan for the new Windows installation. The installation process will automatically create additional portions, i.e., System Reserved.  Done that, you can now select the partition and choose to format.
Post this; you should be able to install Windows as you expected.
Related reads: