Some of the users have told us that their Windows computer boots to the BIOS automatically every time they turn it on. Even if they exit the BIOS and restart, it again boots into the BIOS. In this post, we will look at possible solutions that can help you resolve the problem.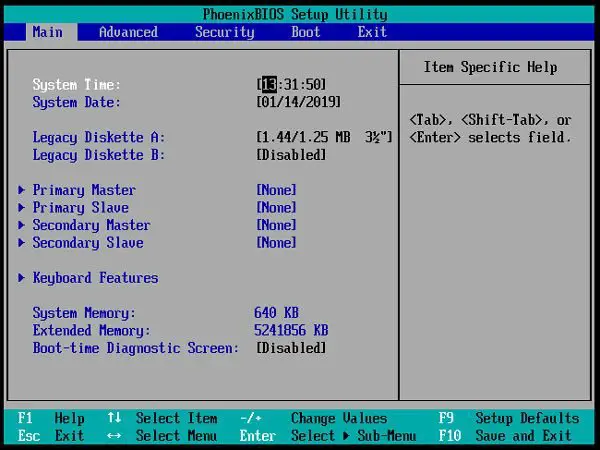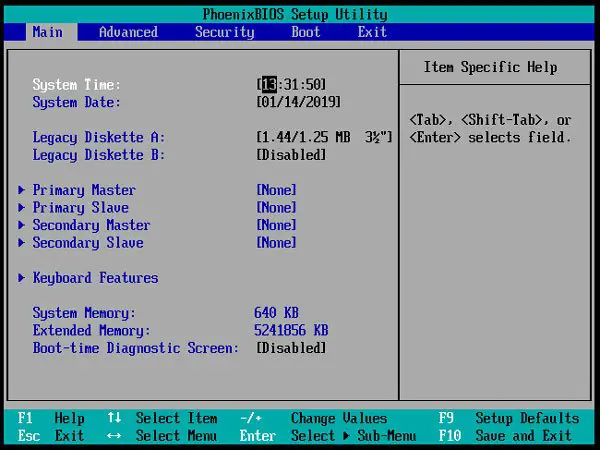 Windows computer boots to the BIOS every time
When a Windows 10 PC boots, it goes through a lot of steps. One of the steps is where it checks for any hardware issue, including hard drives, peripherals, and external devices. If there is any problem, the computer halts the boot process.  Let's take a look at potential solutions:
Check Peripherals and external devices
Set proper Boot Device
Reset BIOS
Check for any pressed key.
Make sure to have a secondary computer to test existing hardware devices.
1] Check Peripherals and external devices
Try removing any external drives, devices, keyboard, and even the mouse. It is possible that you may have changed the keyboard which works fine on another computer, but doesn't let you boot on another computer. If you have an old keyboard, try it.
2] Set Proper boot device
If the Boot Manager doesn't find a proper boot device, then it will open the BIOS. When in BIOS check if there is an appropriate boot device available. It should be available under the Boot priority section.
If you cannot find your hard drive or SSD listed under boot device, then you need to change your hard drive. Check if it's plugged in correctly and that it works in another computer.
If it works fine on another computer, there could be something wrong with your motherboard. In that case, check with your vendor for a proper solution.
3] Reset BIOS
Take out the CMOS battery for a few seconds, and put it back again. Once done, restart the computer and it should boot into Windows directly. It will also remove any password set for BIOS. You may have to change your CMOS battery if it doesn't work. Reset the BIOS settings if you need to.
4] Check for any pressed key
It might sound a bit childish, but check if you have the F2 or F12 or Del key is pressed. These hardware keys are usually set by OEM to boot into the BIOS. If there is some dust or anything else, those designated keys might be pressed automatically. Therefore, it is recommended to check those keys before heading to the service center.
Why does my computer keep going into BIOS?
Multiple things can be accountable for this problem on your computer. For example, a faulty key can cause this issue. Other than that, you can check if you have set the correct boot device. Otherwise, your computer will boot into BIOS every time you turn it on.
How do I bypass BIOS on startup?
There are four things you can check. You need to start by checking if any external device is connected to your computer or not. If yes, disconnect it as soon as possible. Next, you need to set the correct boot device, reset BIOS, etc. The last but not the least thing is a pressed key. Your laptop's keyboard may often stop working or continue to be pressed due to dust or any other reason. At such a moment, you might get the same issue.
We hope these tips help you resolve the issue and the computer boots to Windows. You may also check with the support team of the motherboard vendor or from where you have bought the laptop.