If you encounter vmnat.exe running in the Task Manager, you may want to know if it's a genuine process or a virus. In this article, we will check if vmnat.exe running in your Task Manager is a virus.
If you have installed VMware software on your PC, an executable file, vmnat.exe, will be installed on your computer. So, we can say that it is a genuine file. However, there are some viruses that can create their own executable file with the same name.
What is syswow64 vmnat.exe?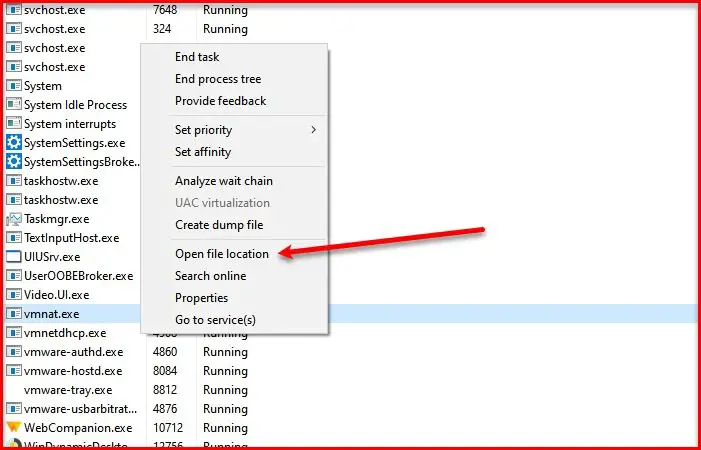 As mentioned earlier, vmnat.exe is an executable file of VMware. But to make sure that, the one you are seeing in your Task Manager is not a virus, we need to check its location.
To do that, launch Task Manager, go to the Details tab, right-click on vmnat.exe, and select Open file location.
There can be two possible locations of the same, they are:
C:\Program Files\VMware\VMware Server\vmnat.exe
C:\Windows\SysWOW64
If the location is anything other than these, scan your computer for viruses and malware.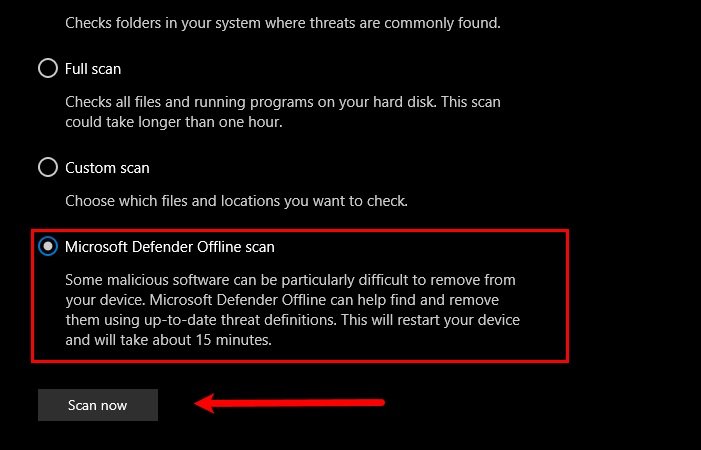 To do that, hit Win + S, search "Windows Security", and click Open. Now, click Virus & threat protection > Scan options > Microsoft Defender Offline scan > Scan now.
This way, if vmnat.exe present on your computer is a virus, it will be eliminated.
How to remove vmnat.exe?
As mentioned earlier, vmnat.exe comes with the VMware program. So, if you want to delete the executable file, you need to remove the application itself. If it's not a virus then we won't recommend you doing that as VMware can be useful. However, if you still want to do it, you can do that by following the steps.
Launch Settings by Win + I.
Click Apps, type "VMware" in the search bar, select the application and click Uninstall.
This is one of the easiest ways to remove vmnat.exe.
And if it is a virus, well, then running a boot-time scan of your antivirus software would be the best way to go.