DuckDuckGo, the search engine that respects your privacy, has a cool feature it calls !Bang, and we like it very much. The feature allows the user to search within a website from DuckDuckGo. It's quite impressive, but not everyone knows how to use Bangs, which is why this article exists.
What is a DuckDuckGo Bang?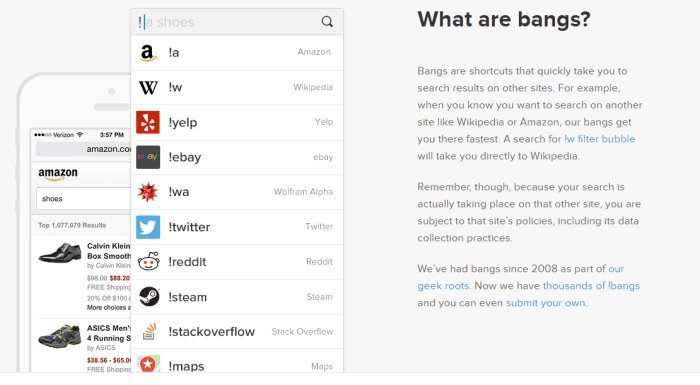 Commonly, it is known as !bang, and from what we've come to understand, it is something folks can include in their search to focus on a single website. The name Bang comes from an old UNIX term that is based on exclamation points.
It is used to refer to the feature in searches. To be more exact, if you want to search for something specific on TheWindowsClub.com, you can use DuckDuckGo to accomplish that. Simply type "!thewindowsclub" alongside your search term.
For example, type "microsoft edge !thewindowsclub" then hit the Enter key. Your search results should only showcase content on TheWindowsClub that is related to Microsoft Edge. This will only work if there is a Bang called thewindowsclub, and right now, there isn't one.
However, there are over 13,500 options to choose from. As time goes by, we expect this number to more than double.
How to find new DuckDuckGo Bangs to use?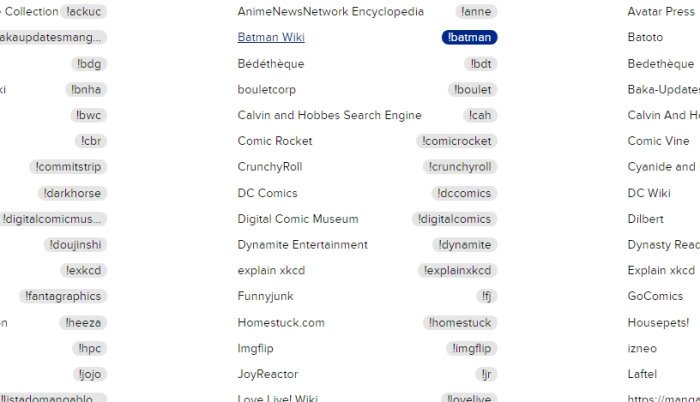 Finding new Bangs is super easy. Just visit duckduckgo.com/bang, then scroll down until you come across a search box. Use it to find any Bang that could prove useful for your searching habits.
There is also a list of categories you can look through, five to be exact. And they are as follows:
Entertainment
Multimedia
News
Online Services
Research
Shopping
Tech
Translation.
Are DuckDuckGo Bangs a problem or privacy?
Well, know that DuckDuckGo is designed to protect our privacy when we search on the web. However, the search engine is not capable of changing how some websites handle privacy. Therefore, when you use the Bang feature, please keep in mind that the websites you end up on could be dangerous.
At the end of the day, if you rely a lot upon the strong privacy features DuckDuckGo brings to the table, then using Bangs might not be a good idea.