If you are trying to switch to Seamless Mode in VirtualBox virtual machine but it is not working, or the Seamless Mode option is grayed out, you can follow this article to get the solution. Users can press Host + L to switch from any mode to Seamless Mode, which lets you use the virtual machine without any additional menu bar or anything else of VirtualBox.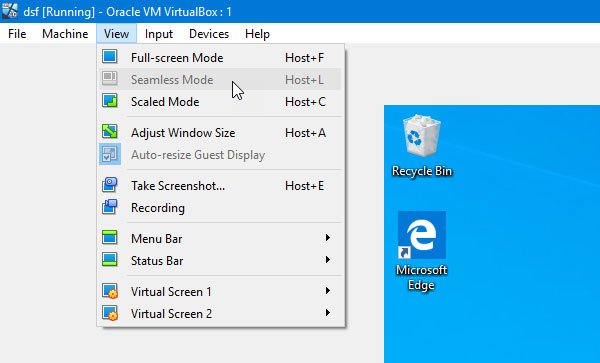 Many times you might need to get rid of the navigation menu bar of VirtualBox and use the guest OS seamlessly on the host machine. At such moments, you can utilize the Seamless Mode option in VirtualBox, which is the substitute to Unity Mode of VMware.
VirtualBox Seamless Mode is grayed out or not working
To fix Seamless Mode not working issue in VirtualBox, you need to follow these methods:
Install Guest Additions image
Disable 3D Acceleration
1] Install Guest Additions image
Although VirtualBox installs more than one driver and packages with the actual installation, it doesn't install the Guest Additions image. Without this package, you cannot use Seamless Mode in VirtualBox. Therefore, to install it, you need to follow these steps.
At first, boot your virtual machine in VirtualBox. After signing into your guest OS, go to Devices > Insert Guest Additions CD image.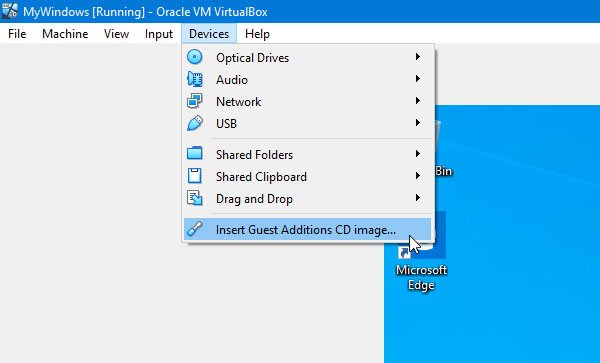 Now, you should find an installation wizard on your screen. However, if it doesn't work, you need to install it manually. For that, sign into your guest OS and open the Run prompt by pressing Win + R. After that, type this-
D:\VBoxWindowsAdditions.exe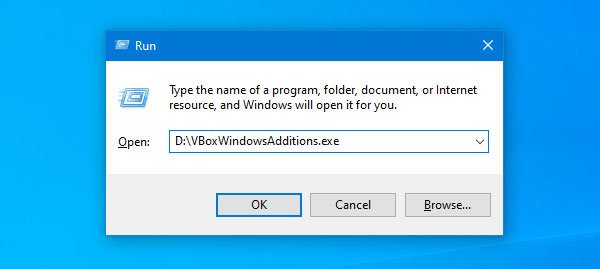 And hit the OK button. After completing the installation, you need to restart your virtual machine.
2] Disable 3D Acceleration
3D Acceleration helps the virtual machine render 3D graphics via the host machine. However, if your graphics card doesn't support such functionality, and you have enabled this feature, you need to disable it to get Seamless Mode in VirtualBox. To do that, open VirtualBox, select the virtual machine and click the Settings button. After opening the window, go to Display section and remove the tick from the checkbox that says Enable 3D Acceleration.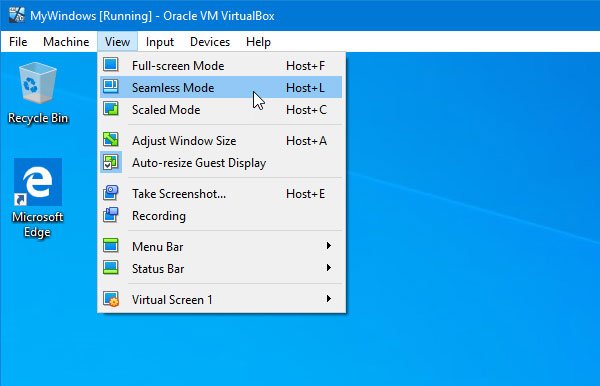 Hit the OK button to save your change.
After making these two changes, Seamless Mode should start working. If it works, you can find an option created as shown in the image.
Hope it helps.