The appetite for content visual content increasing. And the demand for video and photo editing software has seen a spike since the last decade. In this post, we have accumulated a list of some of the best free Video Quality Enhancer software for Windows 11/10.
Best Video Quality Enhancer for PC
A lot of the time when we record a video with our smartphones or even a camera, they are not perfect, there may be some noise and grains, some not-so-lit areas, and many other fringe elements that can deteriorate your viewer's video watching experience.
With the help of Video Quality Enhancers, you can change the sharpness of the video, add frame rates, change the contrast and saturation, and do many such things to your video in order to make it better.
These are some of the best free Video Quality Enhancers:
Kawping
Clipchamp
Flexiclip
Hippo Video
Avidemux.
Let us talk about them in detail.
1] Kawping
Kawping is one of my personal favorite free online Video Quality Enhancer. It has a simple interface and a perfect solution for someone looking to edit small clips.
There is a lot of things you can do with this free tool. One of its best features that can help you in optimizing your video for all platforms such as Youtube, IGTV, and more is the aspect ratio. You can change the aspect ratio of your video and do other things such as changing color profile, background color, and more with this app.
They don't even add the watermark if you sign in to the website for free. So, you should definitely visit their website to use this Video Quality Enhancer.
2] Clipchamp
Clipchamp is a free online Video Enhancer that can be accessed from its official website. It is one of the very few video enhancers that does not stamp a watermark on your Video.
It is a lot more advance than Avidemux, it has a simple interface, an array of stock images, tons of filters, and more. However, one thing worth mentioning here is that some features such as stock images require you to pay.
Editing in Clipchamp is very simple, just import your video to their editor and start playing around with things such as exposure, saturation, color, and more.
The only caveat is that the free version only allows you to download the file in 480p which is not even HD.
3] Flexiclip
Flexiclip is a nice video enhancing tool that allows you to download the file in 480p. That is the first thing about this software that you need to know.
However, you should not ditch this software just by looking at the output resolution. It is a good software that allows you to create new videos, adjust color profiles and do light editing in its clean and intuitive UI. You can use the video quality enhancer from its official website.
4] Hippo Video
Hippo Video may have a weird name but there are some really cool stuff here. It has a simple UI, the ability to either import or shoot video from your device's webcam, add music either from PC or Google Drive, making it perfect for light editing.
You can then download the video in MP4, SLV, 3GP, and more. To use this online Video Quality Enhancer you need to visit their official website.
5] Avidemux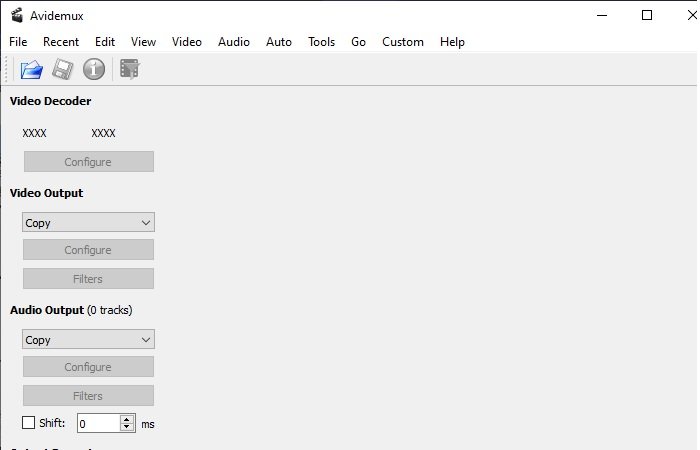 Let us start with a simple application. Avidemux is a free Video Enhancer for Windows. Allowing users to improve the video's quality.
With the help of Avidemux, you can do noise reduction and sharpen your image. You may not be able to increase the video's resolution but can change the video and audio output format. This can make a lot of difference, especially if you are going to upload the video on Youtube as a sharper image won't have much effect even after going through Youtube's aggressive compression algorithm.
Having that said, it is not a perfect application and you can not get away by just having this and not a proper video editing software. It doesn't have some frills such as animation, transition, etc which can be a deal-breaker for you.
Hopefully, this list has helped you in finding the best Video Quality Enhancers for your needs.